From The Editor's Desk
Weltin Moves On To Cover Facility Maintenance
---
BY Dan Weltin, Editor-In-Chief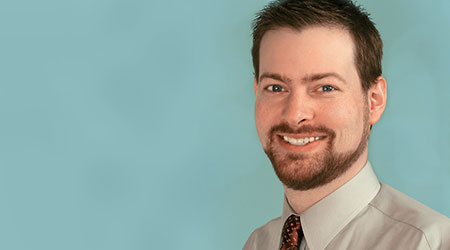 In 2003, fresh out of college, I started my professional journalism career as an Assistant Editor for Contracting Profits. I told myself to try it for at least three months and see what happens. Seventeen years later, I'm sad to announce that this will be my last issue.
Trade Press Media Group, my parent company, has tasked me to oversee our facility maintenance brands as their long-time editor is retiring. It's a bittersweet transition. I'm excited for the challenges ahead of me, but I'm also going to miss the amazing people who make up the contract cleaning industry.
I have immensely enjoyed my time in this industry. Next year Contracting Profits turns 25 years old. It's crazy to think I have been its editor-in-chief for 13 and a half of those years, more than half of its existence. I'm proud to have shaped its editorial direction, educated thousands of building service contractors and helped forge a productive relationship with Building Service Contractors Association International.
I would like to thank all the readers, advisory board members, columnists, manufacturers and other industry members who have contributed to the pages of Contracting Profits over the years. I have appreciated the insight you have shared and call many of you friends.
What also makes this transition easier is knowing I'm leaving Contracting Profits in good hands. Corinne Zudonyi has been the editor-in-chief of Facility Cleaning Decisions, a sister publication aimed at facility cleaning managers, for 14 years. Please welcome her as much as you opened your doors to me.
And in reality, I'm not going that far. Cleaning makes up a part of facility maintenance and management, and my new readers are your customers. I'll still check in from time to time to learn the trends and see where the cleaning industry is heading. I'll also be sure to educate facility executives on the importance of cleaning and a strong BSC partner.