contractinginsights
Waiting On A Single Industry Standard
---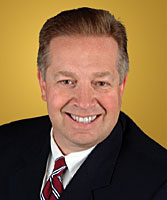 By Dave Frank

Dave Frank is a 30-year industry veteran and the president of the American Institute for Cleaning Sciences, an independent third-party accreditation organization that establishes standards to improve the professional performance of the cleaning industry.

I met a 75-year-old man recently who retired from the electrical industry. We got into a discussion about standards, and I asked him when the standard for the electric industry was developed. He guessed that it was around the 1930s. I wondered, like I often do, why the cleaning industry is waiting so long to recognize the importance of having a single industry standard — one document to define critical elements and specific provisions that would give building service contractors the framework to operate their businesses in an effective manner.

The standards, guidelines and best practices currently available to the cleaning industry are a combination of elements from various market segments. Many associations and organizations have defined product standards, procedural standards and environmental standards, but these only serve their diverse interests. Although these are important, they only represent pieces of what should be an all-inclusive, industry-wide standard.

Standards must be more than a beauty contest for the best paperwork, presentation materials or value propositions. A single industry standard must define the specific elements that furnish contractors with business deliverables. These are fundamental business provisions that will enhance profitability, improve account retention and allow BSCs the opportunity to gain a competitive edge in the markets they serve.

The standard should be acceptable to everyone. It should be non-prescriptive, non-directive and allow the contractor the power of choice, including the freedom to choose products, training materials, manufacturers, distributors and other vendors. A management standard must not dictate, but instead encourage owners, managers and supervisors to focus on ways to improve, innovate and promote occupational development for all members of the organization. The standard should represent a "constitution" for the cleaning industry that will endure the test of time and represent the principle of integrity and the common good for all stakeholders in the cleaning industry.

An enduring standard will not describe how to clean or what to clean with. Rather, the standards will be a "framework for success" that will help the business owner or manager define the organization's mission and vision, handle customer complaints, communicate, write a bid, define the scope of work, develop purchasing policies, and manage workloading and staffing levels, among many other elements.

The movement to create a single standard is a sign that we are maturing and seeking ways to improve the professionalism of our industry. In 2006, ISSA will launch the industry's first consensus-based management standard — one document that will apply to all cleaning professionals. It should be worth the wait.



Disclaimer: Please note that Facebook comments are posted through Facebook and cannot be approved, edited or declined by CleanLink.com. The opinions expressed in Facebook comments do not necessarily reflect those of CleanLink.com or its staff. To find out more about Facebook commenting please read the Conversation Guidelines.