Selecting The Right Backpack Vacuum
Tips For Purchasing Backpack Vacuums
---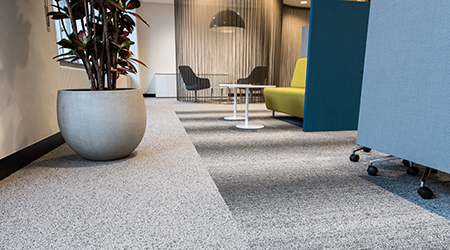 Five years ago, Concepts4, a cleaning consultancy in Albany, New York, successfully helped a building service contractor purchase a fleet of new backpack vacuums. Within weeks, however, the cleaning staff began complaining that they were getting fatigued and not getting their work done on time.
"The big thing was the wands had a felt head, but the facility was mostly low pile carpet," says Jeff Merrihew, a senior consultant at Concepts4. "I identified very quickly that it was simply a matter of changing to the proper carpet head that moves more effectively across the surface. A simple thing like that is key in selecting or utilizing the tool properly."
The anecdote is a perfect example of why building service contractors (BSCs) should incorporate a thorough plan when procuring a fleet of backpack vacuums for their cleaning crews. The plan should consist of an assessment of the facilities along with what these machines have to offer in terms of ergonomics, filtration, and power sources such as batteries.
Start The Search
The first step for someone in search of backpack vacuums is to analyze what type of facility or facilities they are cleaning, cleaning frequencies and what types of debris they are trying to remove. This will help determine the number of vacuums, the vacuum capacity, and the attachments they need to purchase. They should also outline whether the vacuums will be used during occupancy of the facility, as that will help determine the required decibel ratings that they need for their backpack vacuums.
Another consideration, especially when determining what vacuums to purchase, is what type of flooring will be cleaned — whether it be soft floor coverings, hard surface floors, luxury vinyl tiles, ceramic tiles or even concrete spaces, says Guy Robarge, process improvement director at FBG Service Corporation in Omaha, Nebraska.
Size is another consideration. When first introduced to the market, backpack vacuums were getting progressively larger in order to handle more square footage in growing facilities. It was determined that with a higher capacity tank, frontline staff could clean more space without stopping. Eventually though, equipment became too large and cumbersome for the staff. This forced manufacturers to look more closely at comfort and ergonomics.
"All of the backpack companies started addressing [ergonomics] and making more comfortable-fitting backpacks because some of our cleaning specialists are wearing these for upwards of six to maybe eight hours a day," says Robarge. "I was guilty of this. I got bigger backpacks thinking my crews can go longer. But we have to consider the person that's using it."
Most backpack vacuums are between 10 and 20 pounds, a range that can make a big difference when considering the stature of the custodian using equipment on the job. Although weight is a big factor in determining the correct size, the vacuum's height and width, along with how the weight is distributed, are all important considerations when fitting the machine to crew members.
It is strongly recommended that BSCs test a few makes and models from their vendor prior to purchasing. Doing so for a period of time will help determine the best equipment and fit for their staff.
next page of this article:
Ergonomic Backpack Vacuum Features