Evaluating Cleaning Technologies
Tips For Choosing Between Infection Prevention Technologies
---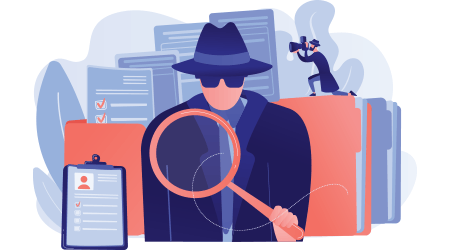 As the cleaning industry continues to protect a world dominated by the novel coronavirus, infection prevention technologies are gaining attention. Images of futuristic cleaning machines in the media are creating an expectation for contractors to invest in technology. Regardless of whether building service contractors are utilizing fancy new equipment or sticking with more traditional infection control methods, information continues to be key in the fight against COVID-19.
As BSCs search for effective options in a backed up supply chain, they're wading through an increase in the production of unregistered, misbranded and unproven products and equipment claiming to reduce or eliminate SARS-CoV-2 (the virus that causes COVID-19). That makes it more important than ever to scrutinize marketing claims before purchasing technology, says Ben Walker, chief operating officer of cleaning consulting firm ManageMen, Inc., Salt Lake City.
"I've spent a lot of my time myth-busting because there is a lot of fishy technology that has been released on the industry," says Walker. "We need to feed the industry with the scientific information to help them battle COVID-19 and make cost-effective investments."
Despite false claims and unvetted products, there are plenty of reputable solutions for BSCs to choose from. Experts agree that additional details on some of the more popular infection prevention technologies will help contractors make wiser, more informed purchasing decisions.
Electrostatic Sprayers
Electrostatic sprayers were originally used in the auto industry in the 1940s as a way to paint cars coming off the assembly line. Today, they are marketed toward the cleaning industry to disinfect or sanitize large areas in less time than is required using spray-and-wipe methods. That technology, when applied to disinfecting, is able to achieve an even and consistent coat over all surfaces in its spray area.
However, there are some concerns that should be considered when investing in the technology. Device safety, functionality and effectiveness are all important considerations. Without true government regulation of electrostatic sprayers, contractors must be extra vigilant when shopping for the right machine.
One of the most significant risks of electrostatic sprayers is the danger of putting too much disinfectant into the air, and the health hazards associated. Disinfectants have high toxicity levels and many come with health warnings for end users. Heidi Wilcox, president and founder of Wilcox EVS Solutions, Haverhill, Massachusetts, recommends using electrostatic sprayers only for end-of-night disinfecting work when the building is empty.
"The sprayers are an application tool — they do not clean or disinfect," she says. "It is all about what chemistry you put through them."
Using products that are listed in the U.S. Environmental Protection Agency's (EPA) List N, it is necessary to perform a risk assessment before choosing to apply a disinfectant through an electrostatic sprayer. Specifically, use of this equipment will come with more demanding personal protective equipment (PPE) requirements. If investing in an electrostatic sprayer, manufacturer or supplier discussions should identify the appropriate PPE requirements when conducting a safety assessment.
next page of this article:
Evaluating Emerging Cleaning Technologies