Be An Elite BSC
Tips For BSC Growth
---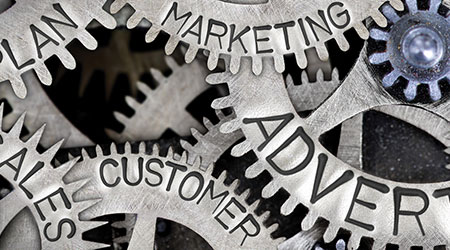 As I interact with janitorial business owners, I regularly receive questions from smaller companies about sales. One recent question went something like this: "My janitorial company is small but we have a strong desire to grow. However, because we are small and don't have a strong management team, I need to be involved in the day-to-day operations. This puts a limit on the time I can devote to selling. I'd love to hire someone to sell or outsource parts of the sales process, but I don't have the budget. How can I grow even though I feel a bit stuck?" Let me offer three tips to help overcome this early-stage growth struggle that most businesses encounter.
Tip #1 – Consistently devote time to sales
Despite the simplicity of this tip, it is often overlooked. In the janitorial industry, the sales cycle is typically very long, sometimes stretching two or three years. You rarely pick up new cleaning accounts by making a single phone call or stopping by a prospective location.
Because the cycle is long, you need to devote regular time to the process. If you are stretched thin, devote five or six hours per week to sales. Carve out this time to devote to selling and protect it, keeping it free from other non-critical tasks. When it comes to janitorial sales, the tortoise always wins the race.
Tip #2 – Use cheap resources
There is no need to spend buckets of cash on things like CRM (customer relationship management) platforms, Google Ads, telemarketing firms, web designers, etc. Consistency, professionalism, reliability and credibility need to be communicated, and you don't need a big budget to make that happen.
During the early growth phases of our business, we rarely spent more than $3,000 per year on sales/marketing expenses. It just wasn't necessary. Here are some cheap tools I'd recommend to land sales guerilla style.
CRM – Microsoft Excel or a web-based tool like Nutshell
Marketing/Graphic Design – Fiverr.com
Website Design – Do it yourself with Wix.com or Fiverr.com
Email Campaigns – Mailchimp.com
Tip #3 – Only target ideal prospects
The biggest mistake made in janitorial sales is chasing undesirable business. Since you have limited time, why waste it going after prospects you wouldn't be excited to land? If five hours are allotted each week to sales, identify the top 100 or 200 prospects you'd love to have, then pour all your energy into landing some of them. In this instance, less is more.
Trust me, it can be painful to intentionally shorten your prospect list. But what is more painful is having a giant list and securing zero business.
By practicing these three tips, you will grow your sales on a shoestring budget. How do I know? Because these are exactly the steps I took during the early stages of my company.
Disclaimer: Please note that Facebook comments are posted through Facebook and cannot be approved, edited or declined by CleanLink.com. The opinions expressed in Facebook comments do not necessarily reflect those of CleanLink.com or its staff. To find out more about Facebook commenting please read the Conversation Guidelines.