contractinginsights
The Time Is Ripe For Acquisitions
---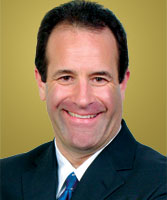 By Jim Peduto
Jim Peduto is the president of Matrix Integrated Facility Management and the co-founder of the American Institute for Cleaning Sciences, an independent third-party accreditation organization that establishes standards to improve the professional performance of the cleaning industry.
The economy continues to challenge businesses of all types. While some building service contractors are struggling with declining revenue and surrendering to a projected future of impending doom, others are viewing this as a time of opportunity for growth. Now is the time when savvy business owners refuse to run for cover and instead choose to dig into their business, with a goal to take customers and build market share.
If acquisitions are part of your growth strategy, this is perfect time for you to position your company to make a move to purchase when the time is right. Start with the following steps:
Assemble your acquisition team: Whether you choose to work with a business advisor or go it alone, your acquisition team will need three key players: your attorney, accountant and banker. These advisors will help you review and verify all relevant information about any company you consider acquiring.
Secure funding: If you don't have funding, you don't have a deal. Bank financing has been tight and many financial institutions have become very risk adverse. Nevertheless, there are a number of alternative financing options. Tough markets can spawn creative solutions.
Put potential businesses under the microscope: Whether your company is positioned for an acquisition or you're just assessing targets, work with your acquisition team to conduct a preliminary analysis of all potential acquisition targets. This analysis includes a series of basic questions: Why is the company for sale? Are the target's financials sound? Does their account profile complement yours or provide an entry into a new market?

Find out the company's reputation and the strength of its business relationships. Talk with existing customers, suppliers and vendors about their relationships with the company. Check credit-reporting agencies for additional background data.

With deeper research, you can gather information on a company's financial health, earnings history, growth potential and intangible assets such as brand and market position.
Be disciplined: When considering an acquisition, make sure it's not just because you're blinded by a low-price, quick-growth opportunity. Having clearly defined the objectives for an acquisition will help keep you focused. Are you looking to acquire a company to expand the services you currently offer? Do you want to extend your geographic reach? Are you hoping to grow your sales or management team? With goals in mind, you can easily set measurable objectives to justify the acquisition.
The success of your business is not about this year, but the next 20 years. Businesses that plan for growth today and lay a solid foundation will have an edge on competitors.

Disclaimer: Please note that Facebook comments are posted through Facebook and cannot be approved, edited or declined by CleanLink.com. The opinions expressed in Facebook comments do not necessarily reflect those of CleanLink.com or its staff. To find out more about Facebook commenting please read the Conversation Guidelines.