ashkinongreen
The Greening Of Consumer Products
---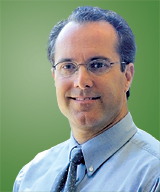 By Stephen Ashkin
Stephen Ashkin is president of The Ashkin Group, a nationally renowned consulting firm helping both contractors and building owners "green" the cleaning process.
I am really proud of our industry. It is really quite remarkable to consider how our industry has embraced "green" and our efforts to create clean, healthy, safe and productive buildings for our customers and at the same time reduce our impact on the environment.
With the help of our vendors — including those who make chemicals, paper, equipment, matting and other products — the cleaning industry has been a leader among all industries to embrace green and sustainability.
This is apparent even when we compare the state of green in the commercial cleaning industry with the consumer products industry. Case in point, there are over 100 manufacturers of commercial cleaning chemicals that have certified products from Green Seal, Environmental Choice and GreenGuard totaling several hundred products. Compare this to only a handful of green products from consumer cleaning product manufacturers.
Our success is largely based on our efforts in the marketplace while other industries have been studying market surveys and opinion polls to determine when consumer demand would finally meet their economic demand requirements. Well, the studying is over and the demand threshold has been met, which is very good news for cleaning contractors who have developed green services.
Just this year, three of the retail "giants" have launched green cleaning products. Clorox introduced Green Works cleaning products and Colgate-Palmolive introduced eco+ automatic dish detergent. And I suspect that Proctor & Gamble, SC Johnson, Reckitt Benckiser, Arm & Hammer, Unilever and rest of these consumer product giants won't be far behind.
And this is fueled not only by their natural "competitive juices," but also considering that Wal-Mart, the third giant, recently introduced their own store brand of green products named Simplicity. So while the consumer product giants may not respond to their competitors, I suspect they are paying serious attention to Wal-Mart who is their largest and arguably most important customer.
Thus, I believe this is really good news for cleaning contractors who have invested in green cleaning. Once the giants begin to fight for the "hearts and minds" of household consumers, they will use their most powerful weapons — advertising on mainstream television and coupons in local newspapers. This will result in a significant increase in building occupant awareness, which in turn will increase demand for green cleaning.
Think about it. When tenants begin asking their facility managers if they are using green products in their buildings, I think they would prefer to answer this question with a resounding "yes." We know that green cleaning is more than just products, but the growing questions and demands for green will clearly give some cleaning contractors a competitive advantage over others. Hopefully your company will be prepared and will benefit from the increase in consumer awareness and demand for green.
Disclaimer: Please note that Facebook comments are posted through Facebook and cannot be approved, edited or declined by CleanLink.com. The opinions expressed in Facebook comments do not necessarily reflect those of CleanLink.com or its staff. To find out more about Facebook commenting please read the Conversation Guidelines.