In The Field: Quizzing BSCs on Back-to-School Cleaning Prep
Tackling Cleaning Concerns Before Schools Welcome Students
---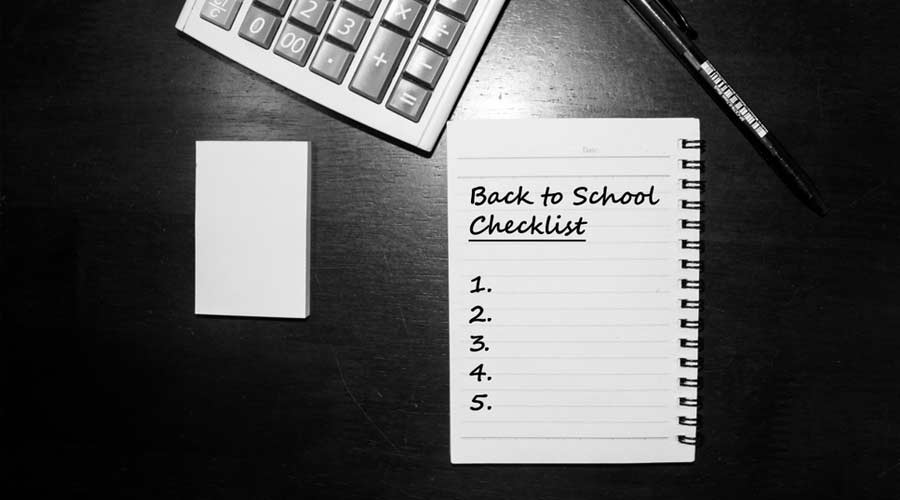 Three years ago, the world realized that the novel SARS-CoV-2 virus that causes COVID-19 wasn't going to fade away, but instead was evolving into a serious global health threat. Today, even as the pandemic has eased and is — according to some experts — now considered endemic, close to 7 million people have died from the disease, over a million of those in the United States.
During the pandemic lockdowns and then slowly emerging from them, building owners, occupants, and building service contractors (BSCs) became focused on diligently cleaning and disinfecting public spaces. The goal was to instill confidence that interior spaces would be safe for occupancy.
This was especially true in educational facilities across the country. If people were not confident that the schools were being cleaned and maintained with the occupant's health in mind, they were quick to avoid the classroom in favor of remote learning. A focus on clean, safe schools encouraged educators to return to work and get kids back into the classroom.
Of course, school officials and facility executives had questions about what cleaning methods BSCs are using to ensure their spaces are safe, as well as what they are doing differently than before the pandemic. BSCs should be prepared for these questions.
This is an opportunity for contractors to reassure existing as well as potential clients that cleaning and disinfecting with the intent of eliminating illness-causing pathogens is a longstanding component of the services they provide. They should also be ready to speak to the difference between cleaning for appearance and cleaning for health, because chances are good customers will ask.
Budgets
One question on almost everyone's mind concerns the bottom line: What will it cost to clean?
"One of the questions that we're being asked by customers is how to maintain safe, healthy environments while, at the same time, reducing cleaning frequencies," says Rob Scott, executive vice president, Bee-Clean Building Maintenance, Victoria, British Columbia, Canada. "I think one of the challenges that we're finding coming out of the pandemic is that while there's a strong desire to maintain high levels of cleaning, there's so much budgetary pressure on our clients."
Budgetary pressure affects both sides of the contract, the BSC and the customer. Businesses are slowly recouping lost revenue from the lockdowns and rebuilding their operations. Many continue to struggle to find and retain employees. Inflation is easing, but still high, and the impact of supply chain interruptions continues to be felt. When budgets need to be tightened, facility cleaning and maintenance is affected. 
BSCs, too, are dealing with increased costs for supplies and staffing shortages. With a high employee turnover rate, once new staff members are brought on board, they must be quickly trained in post-pandemic cleaning methods. Then retention strategies begin.
Scott advises having open, honest conversations with school customers so that both sides are on the same page concerning all aspects of the job. These discussions should include what clients expect in terms of services and results, as well as techniques BSCs will implement to honor and stay within the boundaries of budgets.
"It is unfortunate, but it's very difficult to [provide expected high levels of service while reducing cleaning frequency]," Scott continues. "It's hard to effectively manage infection control priorities alongside budget priorities. It's a very difficult tightrope to walk."
Training and Communication
In addition to budgets, BSCs can expect questions from education customers about what new cleaning methods, tools, or chemicals can be used to keep viruses and other potential disease-causing pathogens at bay. These questions might be quickly followed by inquiries on what training the frontline cleaning staff has received on these new techniques.
Staff training should include important definitions of terms and ensure that all personnel are aware of essential cleaning and disinfection techniques. BSCs should be able to assure customers that their staff are trained in effective sanitation and disinfection and are also thoroughly trained on any new chemicals or tools that are being used.
This can be done through training courses available through associations such as ISSA, BSCAI (Building Service Contractors Association International) or a BSC's own training programs. In addition to proper cleaning and disinfecting methods, these programs should cover topics such as infection control, protecting worker/occupant health, and documentation and communication.
"One of the challenges in our industry is that there is no consistent cleaning curriculum we can deliver across states or provinces or countries, let alone across languages," Scott observes. "That's something I see as a real opportunity for our industry, to develop standards of curriculum and, in turn, standards of training that we can deliver to our team members and that every contractor or in-house provider of janitorial services can give to their team members. In turn, that same reassurance can be relayed to customers. We need to be able to relay to a client how the technologies and techniques that we use provide appropriate cleaning standards."
next page of this article:
Seasonal Nature of Viruses Keeps Schools on their Toes