ashkinongreen
Stay Up To Date On Green Requirements
---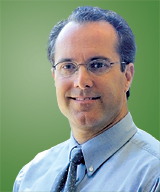 By Stephen Ashkin
Stephen Ashkin is president of The Ashkin Group, a nationally renowned consulting
firm helping both contractors and building owners "green" the cleaning process.

By now you have likely heard of green cleaning. Perhaps you are seeing an accelerating demand for green buildings in your market. If not, it's coming soon no matter where in the country you operate.

Driving this issue is the U.S. Green Building Council's (USGBC) Leadership in Energy and Environmental Design (LEED®) Rating System. Over a very short period of time, LEED-based legislation, executive orders, resolutions, ordinances, policies and incentives are now found in 56 cities and 16 states across the U.S. and Canada, and also in nine federal agencies and departments.

In addition, 31 schools and universities have specifically adopted LEED initiatives, as have hundreds of organizations in all markets including healthcare, private corporations, third-party property management companies, retail and the list goes on. And the trend is accelerating. As LEED and other green building initiatives grow, it will fuel the demand for green cleaning by your customers.

Whether the demand for green cleaning is being driven by legislation, simple business economics, market differentiation, a desire to improve occupant health and reduce environmental burdens, or other factors, it is becoming increasingly difficult to keep abreast of the changes and requirements. But there are some things you can do:
Get involved: Join the USGBC and learn about their LEED for Existing Buildings (LEED-EB) Rating System and participate at the local chapter level. LEED-EB has specific requirements for green cleaning and there are over 50 local chapters where you can get involved.

You can also turn to other green-building organizations such as Hospitals for a Healthy Environment or the Healthy Schools Campaign. Each of these organizations touch your customers and they have specific requirements addressing green cleaning which will help you stay abreast of changes in these markets.

And consider Green Seal's new Standard for Cleaning Services. Whether or not you choose to get "certified," this document pulls together green cleaning and can serve as a tool to help you get educated.
Turn to your suppliers: Many suppliers — both distributors and manufacturers — are going green, but look for suppliers who offer more than just how their product fits into green cleaning. More suppliers are offering comprehensive programs which address the complete "bundle" of products, as well as training, communications, policies, reporting, information on LEED and more.
Other resources: Finally, you can find high quality information by reading publications, attending seminars and workshops, or consulting a growing number of on-line educational tools.
Please have no doubt about it — green cleaning is here to stay. Getting educated and becoming a valuable resource to your customers will be a challenge, but one that will create greater value for both you and your customers.
Disclaimer: Please note that Facebook comments are posted through Facebook and cannot be approved, edited or declined by CleanLink.com. The opinions expressed in Facebook comments do not necessarily reflect those of CleanLink.com or its staff. To find out more about Facebook commenting please read the Conversation Guidelines.