Business Trends
State of the Cleaning Industry
---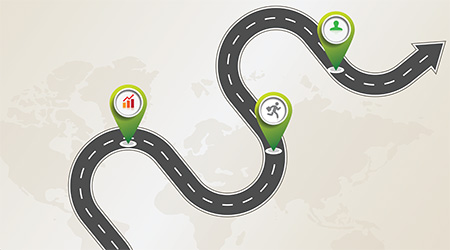 The commercial cleaning industry has indelibly changed over the past few years. Though the public sentiment suggests that life has changed forever, many aspects have returned to a pre-pandemic status. The latter can be said for the commercial cleaning industry, perhaps even better.
As the pandemic unfolded, janitorial companies across the nation continued to serve clients, ensuring schools, hospitals, businesses, and more were serviced at the highest level while ushering in new programs and protocols to meet the challenge. One of the most significant growth areas for the commercial cleaning industry was the focus on specialty services, which included new electrostatic disinfectant sprayers. Additionally, the rate of frequency for cleaning services increased ten-fold. Many businesses, especially schools and hospitals, demanded professional cleaning and disinfecting services every hour. And the people who make up this industry responded, many changing their routines and working 18-hour days to accommodate the demand and keep people as safe as possible.
The residual effects remain as the nation places the pandemic in the rearview mirror. The Great Resignation, labor issues, and supply chain woes remain obstacles to overcome. These issues are faced by every industry, including janitorial and commercial cleaning. However, the industry (and the people who power it) continue to demonstrate resiliency while seizing an opportunity to grab hold of small business ownership, now with a new perspective of how viable this industry is.
Lessons Learned
We learned a lot about – or were reminded of – commercial cleaning during the previous two years. First, commercial cleaning franchising is diverse. The industry comprises all backgrounds of people who share some common traits: honest work, opportunity, and a dream of small business ownership. Second, commercial cleaning franchising is good for workers. In most scenarios, franchise operations offer better benefits and pay when compared to non-franchise counterparts. Lastly, commercial cleaning franchising strengthens local economies. Franchisees are not just investing in their local communities but also engaging with them. Offering professional-level cleaning services locally means more small businesses have the opportunity to maintain an expected level of cleanliness to help market and boost their businesses.
The honorable mention of franchising benefits is the pathway it creates for generational wealth in underserved communities, especially for new entrepreneurs, minority groups, women, and our veteran population.
This market movement mirrors the International Franchising Association's Open for Opportunity campaign to drive a multi-year, purpose-driven reputation campaign to build upon the trust and favorability of the franchise industry. Franchising is primarily made up of small business ownership, the backbone of our nation's economy. By promoting the successes of small business owners and creating new pathways for entrepreneurs, we can continue the public conversation that engages and showcases success and profitability.
Continued Growth
At Anago, the brand added over 300 units with 20% system-wide growth over the previous year. Our Master Franchise operation in Austin is the perfect microcosm of growth, opportunity, and the creation of pathways within the commercial cleaning industry that place the power of small business ownership in the hands of more Americans. Last year, Anago of Austin grew at a rapid 99.7% rate, nearly doubling its current contract holdings while adding 15 franchise owners to meet the demand. As the rise in demand grew, so did opportunities for these new franchise business owners.
This growth is in line with the IFAs February 2022 survey of 50K franchise units across all industries to gain insight into the state of franchising. The survey demonstrated that:
• 63% expect average franchisee total employment to increase
• 65% reported employee wages increased over the past six months
• 66% reported they anticipate wages to increase over the next six months
Given the positive sentiment and growth around commercial cleaning, there remain the challenges we all face. Labor is among the top. In the same survey, the IFA reported that many respondents had difficulty attracting and retaining labor post-pandemic. Many call this the Great Resignation, which has been the topic of several recent studies. According to a McKinsey study, the reasoning seems to fit this narrative. The study demonstrates that employees are most likely to leave due to feeling undervalued by the organization (54%) or managers (52%) or because they didn't have a sense of belonging at work (51%). Employees were concerned about the potential for advancement and caring and trusting teammates. Finally, the need for a flexible work schedule was more important than compensation or benefits.
How we address this is threefold. First, create a thriving culture with built-in opportunity. The pathway from employee to unit franchise ownership in the commercial cleaning industry is outlined. It requires dedication to oneself, financial planning (which many companies offer), and the dream (and grit) of being your own boss. Second, make sure the benefits and pay offered are competitive with room for growth. Provide flexibility when appropriate and know that each person can provide value for your business and community. Lastly, create an atmosphere of work/life balance and understand the challenges of each employee. Today's workforce wants less transactional work experiences and more of an investment in their lives.
The Janitorial Services industry has experienced growth through the pandemic and continues to function as an outsourced business process serving corporate offices, industrial, and retail clients. The cleaning industry, by all indications, is booming. According to an Ibis World report, the sector is predicted to rise by 6.2%. With new buildings springing up worldwide and the United States' building square footage anticipated to grow 39% by 2050, there is plenty of cleaning work to go around.
Adam Povlitz is CEO & President of Anago Cleaning Systems, one of the world's leading franchised commercial cleaning companies and a leader in technological advances relating to business operations and janitorial services.
---