Justifying Price Increases
Selling Service Key To BSC Price Increases
---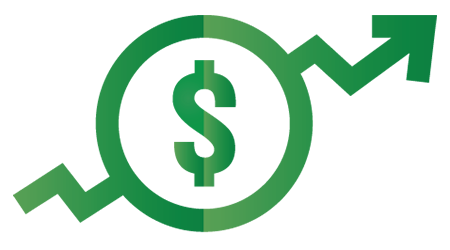 Most of you, if you are honest, dread approaching customers with a price increase. You fear the worst. What if they say no? What if they decide to get other janitorial quotes and you lose the business? What if they begin to pick at the quality of your work in an effort to fend off the increase?
These are real risks, but worth taking to have price increases in your profit improvement arsenal.
As a janitorial consultant, I work with over 100 building service contractors (BSCs) on a regular basis. I've learned that very few of them have price increases as part of their annual business plan. At best, price increases are a knee-jerk reaction. But because they add profitability straight to the bottom line, it must be in your strategy.
Let me offer three justifications you can use with customers to get that next price increase.
Scope Creep
As years stretch on, the demands of some customers will continue to increase. Perhaps they add a few new offices that need cleaning, increase the frequency of trash removal, or the density of the building grows. While this certainly justifies a price increase, getting the actual increase is a bit harder.
Both you and the customer need to understand the original scope of work and associated expectation along with how that scope has increased. When both parties are on the same page, you are in a good position to work out an increase.
Cost Of Living
This is the catch-all category, but it genuinely does have merit. Over time, it costs more to do business and maintain a high level of performance.
We have found that our customers also experience a similar upward trajectory in costs. Many customers expect a price increase on a somewhat regular basis because they give price increases to their customers.
Once again, communication is key. Don't spring it on them, but prepare them, and discuss how prices will increase slightly over the coming years. Even better, include regular price increases in your contract.
Keeping Good People
Finally, and perhaps what may get the most buy-in from customers, is the need for a price increase to raise wages of long-term employees. Many customers begin to love and appreciate the people cleaning their buildings. They want them to stay — they want stability.
When you approach them about giving a raise to a particular employee they like, it's not so much that you are asking for a price increase (though you are), but you are asking for help to keep this employee at their location. Most customers are very willing to participate in this conversation.
Scope creep, cost of living and wage increases have real financial impact on your cleaning company. If you provide excellent service and maintain solid relationships with customers, getting routine price increases should be easier. Make it part of your 2021 business plan and grow your bottom line.
Jordan Tong is a BSC consultant and founder of Elite Business Coaching, in addition to being a third-generation owner of Frantz Building Services based in Owensboro, Kentucky. For more information on his coaching services, visit www.elitebusinesscoaching.net.
Disclaimer: Please note that Facebook comments are posted through Facebook and cannot be approved, edited or declined by CleanLink.com. The opinions expressed in Facebook comments do not necessarily reflect those of CleanLink.com or its staff. To find out more about Facebook commenting please read the Conversation Guidelines.