greenguide
Selecting A Greener Disinfectant
---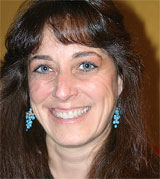 By Rona Fried, Ph.D.

Rona Fried is founder of SustainableBusiness.com, an Internet community that provides services and information to companies that integrate triple bottom-line concerns — social, environmental and economic — into their core strategies.
The term disinfectant is defined by the U.S. Environmental Protection Agency (EPA) as a substance that reduces bacterial population by over 99.9 percent. Traditional disinfectants kill disease-spreading organisms with poisonous, synthetic chemicals that can't safely be touched, inhaled or exposed to food surfaces. Essentially, they kill poisons with other poisons.

Workers' compensation data from Washington State show that six out of every 100 janitors experience lost-time chemical-related injuries every year. Ingredients commonly found in disinfectants such as bleach, paradichlorobenzene, and quaternary ammonium chloride are corrosive, reactive, and cause cancer.

But the perception that only toxic chemicals are effective in killing germs is changing. In a previous column, I noted that vapor steam machines clean and disinfect in one step using only water. They work faster and perform better than chemicals. This process works so well that several hospitals are exploring replacing chemical disinfectants with vapor steam machines in operating rooms.

One EPA-registered company employs nanotechnology in vapor steam machines to destroy microorganisms by disrupting their cell membrane. It also removes chemical residues, and reduces water and energy consumption.

Another company has developed a different alternative: botanical spray that is simply applied with microfiber cloths. The spray surpasses EPA and Health Canada requirements for hospital-grade disinfectants. The Fairmont Orchid hotel in Hawaii reports that since switching to the botanical spray, housekeeping staff no longer report allergies, headaches or light-headedness.

A third alternative is the use of hydrogen peroxide as a disinfectant. The oxygen present in hydrogen peroxide activates the surfactants (in this case, orange oil), dramatically increasing their effectiveness. The City of Santa Monica, Calif., known for its environmental leadership, uses this product as its primary cleaning agent in municipal buildings.

Environmentally-preferable disinfectants have advantages compared to quats: they are not classified as hazardous waste and have no volatile organic compounds; they don't leave a sticky residue; they don't require a two-step procedure; and they are more effective cleaners.

Another advantage of green disinfectants is that they kill germs and viruses and then disappear. Chlorine, which is often used in daycare facilities and is sometimes mandated by state health codes, can continue to kill germs for hours after its application. That means a child can open a door to a room that's been cleaned with chlorine, put her hand in her mouth and ingest it hours after it has been used.

As building service contractors and their clients demand green disinfectants, more choices will appear on the market. These new products not only will result in clean buildings, but also will preserve the health of building occupants and cleaning employees.
Disclaimer: Please note that Facebook comments are posted through Facebook and cannot be approved, edited or declined by CleanLink.com. The opinions expressed in Facebook comments do not necessarily reflect those of CleanLink.com or its staff. To find out more about Facebook commenting please read the Conversation Guidelines.