Book Club: The Great Game of Business
Run An Open-Book Business
---
"The Great Game of Business," by Jack Stack has had the greatest impact on my business. It is a fascinating read about how Stack's company, Springfield Remanufacturing Corp. (SRC), purchased an ailing division of International Harvester in the 1980s.

The company had no cash to operate, and was denied loans by more than 50 financial institutions. Stack decided to immediately begin sharing numbers with employees in order to show them how bad things really were. This led to going "open book," a philosophy and process by which businesses create a culture of understanding and engagement.

After first reading the book, I was a bit skeptical. But, I visited Stack's company in Springfield, Mo., in 2000 and was completely in awe of the results of the open-book environment. The company truly captured my attention when I walked the factory floors and questioned an employee who never finished high school, yet understood concepts such as variances and absorption rates, as well as knowing a particular part's manufacturing cost and selling price. I was sold.

Stack, now SRC's CEO, started the process of "Open-Book Management." The key fundamentals are:
• Teaching financial literacy;
• Continuous evaluation of all critical numbers;
• All financial statements are opened and studied; and
• All employees get a piece of the pie.

In 2001, I started with a simple approach of educating my employees so they could "own" their numbers. I created a culture of understanding and showing how each employee's numbers affect the overall company numbers. I explained that we are in business to create cash and implemented a performance-based pay system.

In addition to all of this, the program had to be fun. Part of the management culture includes "mini-games" that focus on changing specific issues and behaviors. Whether dealing with sales or collections, overtime or operations, the games provided an incentive for workers to improve performance.

With open-book management, employees soon realize that their numbers have an effect on profitability. For example, employees know that an over-budget dollar is one less dollar that we're going to split up at the end of the period.

Those CEOs who embrace open-book management understand that if financial information isn't being shared, employees have their own perceptions about how much money the business is making. This is a frightening way to run a business. When you give employees actual information about the business, they take greater responsibility in caring for your business.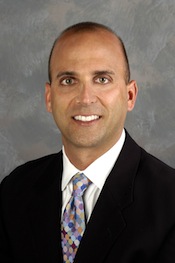 — Don Zerivitz, President, Pro Clean Building Maintenance, Inc., Altamonte Springs, Fla.


When Jack Stack took over Springfield Remanufacturing Corp., he didn't know traditional styles of company management. Instead, he combined what he did know — sports and democracy — to create his own style of management. He focused on knowing the score, playing fair, offering choices, giving employees a voice, and having fun.

This approach, "open-book management," is described in "The Great Game of Business," published by Crown Business.
Disclaimer: Please note that Facebook comments are posted through Facebook and cannot be approved, edited or declined by CleanLink.com. The opinions expressed in Facebook comments do not necessarily reflect those of CleanLink.com or its staff. To find out more about Facebook commenting please read the Conversation Guidelines.