In the Field: Making Sense of Scents
Potential Benefits of Scent-Free Products
---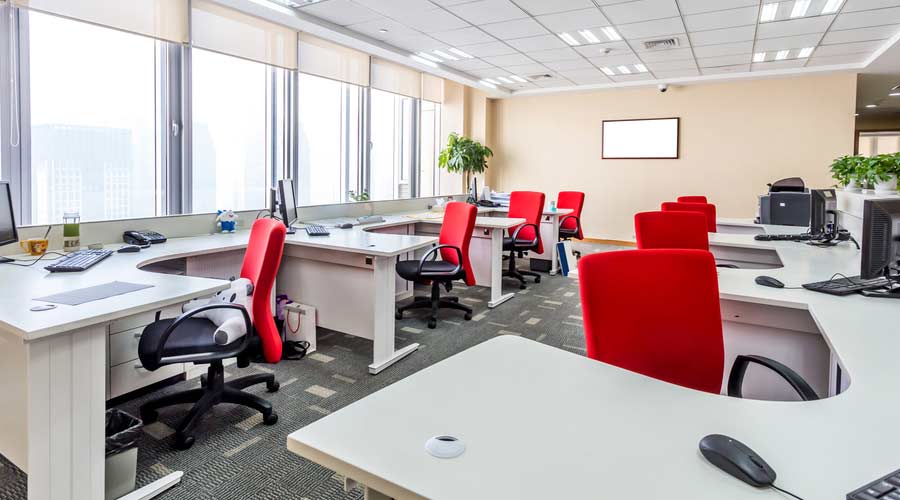 As Goldin noted and Knyazev agrees, there is a growing segment of building owners and managers who are asking that their facilities, once cleaned, remain scent-free. Building occupants may have allergies or be overly sensitive to cloying or pervasive scents, even if they're pleasant. Some may have the lingering suspicion that a strong fragrance exists for the purpose of covering up bad odors that haven't been eliminated.
Goldin has seen this. "Back in the day, no one understood the notion of eliminating odor. It was only masking odor. It was, 'it smells bad, how do we replace that smell with a stronger smell that doesn't smell bad?' That was always the approach."
Today's cleaning products allow BSCs to eliminate odors at their source and then offer their customers the option of scenting their facilities as they wish. Customers may also request that the products used be environmentally friendly, as well as scent-free.
"There are times we get requests for [scent-free cleaning], especially with concerns about allergies," confirms Knyazev. "Our strategy? Really thorough cleaning to eliminate any bad smells naturally."
Goldin sees this as well. "On the cleaning side of things, at least in our client base, it pushes much more towards ESG (environmental, social, and governance) and sustainability where scent-free products are a growing trend."
More than three years in, the COVID-19 pandemic has also contributed to building owners' perception of healthy air in their facilities.
"The pandemic has changed things," observes Knyazev. "People want places to smell 'sanitized' or just clean. This, along with the trend of going lighter on scents or skipping them altogether."
Goldin's perspective is that the trend of going fragrance-free started well before COVID-19. "The only thing that's continued to be pushed since COVID-19 is the move towards working with organizations that have a strong ESG program. Part of a strong ESG program is obviously a strong sustainability program. And then part of that, when it comes to cleaning, is usually using a fragrance-free product."
Trends in scents for building interiors will change, but the goal for BSCs remains to first and foremost clean their customers' spaces thoroughly to eliminate bad odors. This can be accomplished using products formulated to destroy and digest the sources of the odors, products that can also meet the customers' request for sustainable, environmentally friendly solutions and ones that will leave behind no or only very light scents.
From there, BSCs can work with their customers to introduce a scent or scents of their choice, from enduring favorites like citrus or florals; current trends such as wood, leather, and sage; or proprietary blended scents developed for the customer as part of a scent marketing strategy. BSCs can offer their clients various technologies for deploying scents to ultimately make their facilities clean, comfortable, enticing environments for building occupants.
Shannon O'Connor is a freelance writer from Mason, Ohio.
previous page of this article:
Why Different Smells Make an Impact on Cleaning Perception