Building A Legacy
Nathalie Doobin Brings A Fresh Approach To Leadership
---
BY James DeGraff, Associate Editor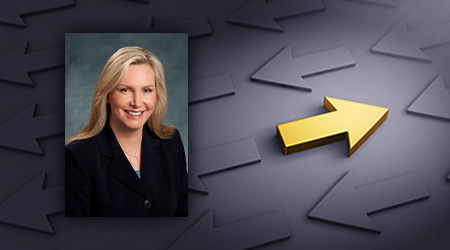 To many in the commercial cleaning industry, Nathalie Doobin is best known as the president and CEO of Miami-based Harvard Services Group, a nationwide provider of janitorial services with an emphasis on sustainability. Under her leadership, the building service contract company has grown from small-scale to a national presence with thousands of employees and multiple offices across the country.
Her path to getting there, however, wasn't as traditional as it may have been for others working their way up in the industry. While many eventual CEOs are either generational managers or spent their entire life in-and-around the cleaning industry, Doobin's path took several different turns prior to arriving at Harvard Services Group. In fact, if you were to start drawing jobs or occupations out of a hat, there's a good chance Doobin has some experience with just about whatever happened to come up.
Her entrepreneurial career was preceded by working with a variety of Fortune 500 companies, maximizing brand strategies, and developing innovative products for Pfizer, Merck and others. Her roles have covered all sorts of ground, from business analyst to sales representative, but outside of the corporate world she has pursued other interests, such as completing the Carnegie Mellon's Cybersecurity Insider Threat program, and is a licensed private detective.
In addition to earning an MBA from University of Quebec and achieving the Certified Building Service Executive (CBSE) certification, these prior experiences helped lay the foundation that makes Doobin uniquely suited for the rigors of managing Harvard Services Group, a role in which she's able to lean fully on her multi-faceted background. In fact, she says the three most important skills she gained were resilience, developing a financial acumen, and developing a better understanding of people overall.
"I believe that whether you grew up in the industry or enter it at a later stage with a career opportunity, it can be fulfilling," says Doobin. "The key is to learn the industry, surround yourself with a great team and to be a life learner."
Shaping The Culture
As someone with such a wide array of interests, it came as little surprise that Doobin was eager for a new challenge after spending 17 years in the corporate realm. In 2012, the opportunity to start an entrepreneurial career presented itself in the form of acquiring Harvard Services Group.
Her in-laws had been involved in the janitorial industry since 1961, but for Nathalie, the cleaning industry was unfamiliar territory — yet one she quickly recognized she could thrive in under her own merit.
"When I was presented with the opportunity to own my business in the janitorial industry, I soon understood that I could thrive on my own. I could become a valuable strategic business partner to many of the larger organizations by — amongst other things — getting my company certified as 'women-owned' by Women's Business Enterprise National Council (WBENC)," she reflects. "Today, Harvard Services is considered a large company in the industry, and I am able to provide work to thousands of people."
Despite its size, Doobin says the company successfully utilizes an 'inverted pyramid' philosophy to ensure the voices of frontline workers are heard.
"We decided to turn the corporate organizational chart upside down and make the cleaners the most important people at Harvard. Our job as supervisors, managers and executives is to support our field staff so they can deliver for our clients," says Doobin. "We need to treat them like human beings, not as a number."
Doobin describes the early change in philosophy as "magic." The result was an increase in both employee morale and performance. Harvard's sales numbers increased, retention rates soared, and expansion soon followed.
"Harvard went from being a small, New Jersey-centric cleaning contractor to one of the largest family-owned in the country," she says.
next page of this article:
Gaining Success Through Mentorships And Networking