Building Service Contractors Lead Through Trying Times
---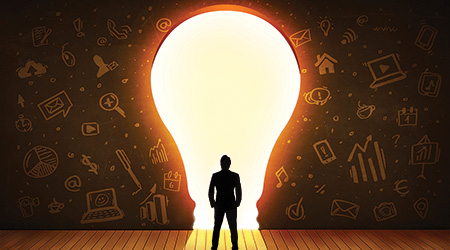 In these uncertain times, strong leaders are more important than ever before in the building service contractor (BSC) industry. Fortunately, many BSCs are not only surviving but thriving under the guidance of leadership teams that have a clear vision for the company's future and a drive to succeed despite all obstacles.
Whether they inherited the family business, married into it, or started it from scratch, exceptional BSC leaders share common traits; among them integrity, honesty and a killer work ethic.
Many of these entrepreneurs started their careers cleaning toilets. They took risks. They made mistakes. They challenged the status quo. And in so doing they gained life experience and grew to become better leaders.
Confident Communicators
Paul Taylor, president of ESS Clean Inc., Urbana, Illinois, started the company with his partner 26 years ago. But when the partnership dissolved, he found himself flying solo — cleaning toilets at night and cold-calling during the day. He admits that most of the lessons he learned about leadership were a result of failures.
"The most important leadership skill is clear, frequent communication, but for a long time I struggled with that," he says. "My grandfather, who was an excellent farmer, always said, 'If you can't work and talk at the same time, don't talk.' That was something I lived by for a long time."
According to Taylor, most of the company's problems were the result of poor communication skills — until he learned to delegate day-to-day operations to his team and focus on communicating and building relationships instead.
No doubt, being an effective communicator is the hallmark of a great leader, whether dealing with customers and team members or disseminating the company's vision statement.
"Clearly share and communicate where you are and the vision of where you want to go so that everyone in the company is aligned on priorities, goals and key initiatives," says Tim Murch, president and CEO of 4M Building Services, St. Louis. "Lead by example, with positivity, optimism and passion, because all eyes are on you whether you realize it or not."
As the second-generation president of 4M, Murch learned many of his leadership skills from his father, who taught him the value of integrity and perseverance. He worked alongside his father for 10 years and took over the business in 1988. Murch realized early on that he didn't have all the answers, which was an insight that worked to his advantage.
"I learned that there are people a lot smarter than I am," he says. "So I tapped into their resources, wisdom and experience — and that has been very rewarding."
Indeed, seasoned BSC leaders say they have learned to let go of their egos and be more receptive to other people's ideas and opinions.
"Just because I show up at a meeting with a great idea doesn't mean someone there doesn't have a better idea," notes Michael Diamond, president of AffinEco, Bridgeport, Connecticut, "There's a cleaner in the field tonight that knows a lot more than I do about how to clean a bathroom. I need to listen to him."
Diamond has had much practice in considering and aligning different viewpoints. A year after purchasing the business from his father, he started a second company with his business partner in 2002. A decade later, he and his partner merged the two companies to form AffinEco.
"We've spent a lot of time having conversations about alignment, and we're transparent in many things we do," says Diamond. "We bounce ideas off each other and tweak them to get the best result for the company."
One of the most valuable leadership lessons Diamond learned is that it's better to be successful than right.
"If you're arguing with someone and they have a different opinion than yours, that opinion is also right," he says. "What's better; to argue about who is more right, or have a successful outcome?"
next page of this article:
Business Challenges Breed Opportunities For Growth