Renting vs. Owning Commercial Cleaning Equipment
Key Factors To Making Equipment Purchasing Decisions
---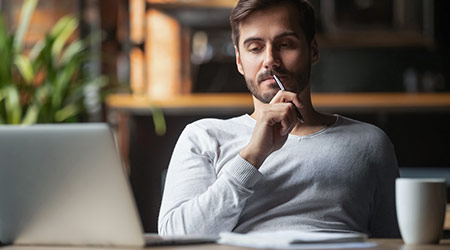 The question of whether to rent vs. own professional cleaning equipment is one that many building service contractors think about. For some, owning their own equipment gives them the freedom to use it how they want, when they want. For others, rentals give them the flexibility to try the latest and greatest products without shelling out big bucks.
Steven McKeon, a strategic customer representative for Sunbelt Rentals, said the renting vs. owning debate is a tale as old as time. For those wondering what they should do when it comes to acquiring commercial cleaning equipment, McKeon said there isn't one right answer.
"There are actually pages of answers to this one," he said, during a recent interview.
The rent vs. own debate comes down to a business owner asking themselves some fundamental questions. Businesses need to explore whether there is an increase in demand for certain types of services over a long period of time to determine whether buying would be more cost effective.
"While payback period is certainly an important consideration, I think there are other questions to think about," he said. Among them: "Are we seeing an increase in demand for these types of services?" "Will it be a long-term demand?" "Do we have/want the ability or obligation to store, maintain, and service the equipment?" And, "Do I have the best suited means for transporting the equipment?"
There are numerous scenarios where ownership makes sense. A large advantage to owning a piece of equipment is accessibility. You always have access to the equipment, you know where it is, and are not subject to availability constraints from a supplier. Then there is the condition of the equipment. Since it's yours, you know it's been maintained. Also owning is good from an operational standpoint. You acclimate yourself to your own equipment, you're familiar with the quirks and know the limitations. Finally, there's cost savings. For many, it's cheaper in the long run to invest in your own equipment, as long as the cost of ownership is cheaper than the cost of a long-term rental.
McKeon acknowledges that the case for owning can be compelling. As a general rule of thumb, the cross-over zone between rental and purchase is the usage of the equipment 60 percent to 70 percent of the time.
"In other words," McKeon said, "if the piece of equipment will be a staple in what you are offering and you will be putting it to use nearly every day, you may want to own it. If it is a mission critical piece of equipment, where any missed delivery time out of your control is too big of a risk to take, and if you already have the warehouse space to be storing it, a reliable means for transporting it, and a technician on staff that services that type of equipment, you will be in a better position owning it."
For renters, the ease of access and use is the most appealing part of renting. Businesses don't have to worry about downtime or the maintenance and storage of equipment to the fact that renting "removes a CapEx cost," thus freeing up cash for other operations.
"Renting also ensures your equipment will be relatively new and up to date with all the latest safety and performance features," McKeon added. "Finally, have you ever purchased a piece of equipment specifically for a multi-year contract that you were awarded, only for that contract to be terminated midway through? This is not a worry when taking advantage of a long-term rental strategy for such opportunities."
His advice for anyone struggling with the rent vs. own decision is to look into renting equipment before making a capital investment. That way, users can get a better sense of brands they like, of how a piece of equipment works and get experience on using it.
"I tell people renting gives you the opportunity to try before you buy and to get trained on the equipment," he said. "If you are using the equipment to grow your business beyond your typical wheelhouse, renting provides the opportunity to validate if your extended offering is a good fit for your organization, while prospecting the demand in the marketplace."
McKeon said he's seen the mindset of "renting vs. owning" shift among BSCs since the beginning of COVID-19. Now more than ever, he has observed, safety is the key — not just for employees, clients and their customers, but for cash flow.
"Receivables are slowing up, occupancy of buildings is in flux, there are a lot of unknowns out there," he noted. "With that, rental has never been more of a strategic option in providing little upfront costs, flexibility in size of fleet at your disposal, and versatility in the type of fleet being utilized. Renting removes risk and increases your capabilities."
Moving forward, McKeon said the rent vs. own debate will continue into 2021. As more businesses begin opening back up from COVID-19, cleaning will be top of mind for customers. Customers are becoming increasingly concerned with advanced techniques involving air filtration and disinfection. Having the right equipment will be important, which may sway a company's decision to rent or own.
"To summarize with a cliché, the only thing constant is change," McKeon said. "What better way to adapt and even capitalize in times of uncertainty than tapping into the shared fleet of rental equipment and expertise the equipment rental industry has to offer?"
Disclaimer: Please note that Facebook comments are posted through Facebook and cannot be approved, edited or declined by CleanLink.com. The opinions expressed in Facebook comments do not necessarily reflect those of CleanLink.com or its staff. To find out more about Facebook commenting please read the Conversation Guidelines.