ASHKIN ON GREEN
Join The Green Cleaning Party
---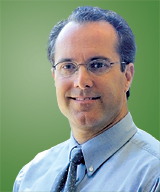 Recently we started a project working with the American Federation of Teachers (AFT), the 1.3 million member labor union. Working with their cleaning contractor, we surveyed their headquarter building, auditing their products, equipment and procedures before presenting opportunities for "greening" their cleaning programs.

After just a couple of months of the pilot program, AFT declared the green cleaning project a success. Furthermore, they recognized that the benefits incurred by improved cleaning, and using products and procedures that would further reduce possible exposures to health and the environment, would be a good strategy. Also, these strageies were not just to be used in AFT's headquarters, but perhaps more importantly, in the schools they represent all around the country.

The timing of the pilot was ideal, as its completion coincided with AFT's national convention. Because the convention was in Washington, DC where their headquarters is located, we helped them prepare for their annual convention and developed a simple brochure to help them tell the green story to their members. AFT quickly approved the brochure, but struggled over the name – "green" cleaning. Curiously I inquired as to their reservation and learned that they wanted to avoid any possible confusion about possible ties to the "Green" political party.

Green cleaning is not partisan. It is not a platform of the tree huggers or the agenda of some left-wing political conspiracy. Rather, green cleaning is built on the ingenuity of the cleaning industry and is simply "good business." If there is anything radical about green cleaning, it is its ability to get building owners to think about the value of cleaning and how increasing the cleaning budget can result in improved productivity, performance and health.

So as we move into the final weeks of this year's presidential elections, we are pleased that green cleaning is an issue that has been supported by the major political parties.

Everybody agrees that green cleaning makes sense. Whether it is approached from the aspect of protecting workers, building occupants or the environment; or from free-market competition that results in creating greater customer value derived from protecting health and the environment — everybody wins.

Green cleaning creates value and does so without unnecessary government intervention — a point of pride for the cleaning industry. Government typically establishes regulatory controls when they feel that the public or environment is at risk, and that industry is not doing enough. In the case of green cleaning, our industry has actually moved ahead of the government — again everybody wins.

So, regardless of who wins November's election, we anticipate that green cleaning will continue to accelerate.

Disclaimer: Please note that Facebook comments are posted through Facebook and cannot be approved, edited or declined by CleanLink.com. The opinions expressed in Facebook comments do not necessarily reflect those of CleanLink.com or its staff. To find out more about Facebook commenting please read the Conversation Guidelines.