Set The Course
How To Recruit And Retain Clients
---
BY James DeGraff, Associate Editor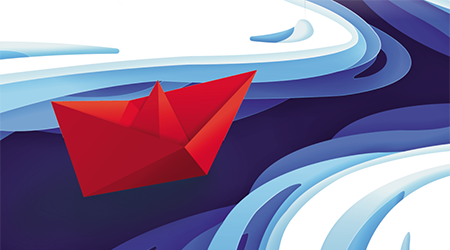 There is perhaps nothing more frustrating for building service contractors than to miss out on a new client, or lose an existing one despite being capable of the job. When an opportunity falls to the wayside, managers, salespeople and frontline staff alike tend to beat themselves up for what they perceive as the deal-breaking mistake.
Accountability is important, but it starts with being able to accurately assess what went wrong, and from there, how to improve. Sometimes, one particular mistake is explicitly stated by the client, but more often, the reasoning for the loss of an account can be multifaceted. The reality is something as simple as responding to a client 30 seconds after a competitor can make the difference — even if the competitor settles on a higher price with inferior service.
Every loss has unique circumstances, but if BSCs can become keen to some of the common pitfalls, they can more successfully secure and maintain clientele. Poor response times, sloppy requests for proposals (RFPs), and the approach a BSC takes in client negotiations are all important factors to consider.
Clarity Conveys Value
For one-off jobs or special projects, Scott Weintraub, vice president of SMG Corporate Services, Shelton, Connecticut, is reminded that little details can go a long way with earning the client's trust and potentially turning them into a regular customer. For instances such as floor stripping or disinfection jobs, something as simple as posting the scope of work in the breakroom of a facility can give occupants peace of mind as to what exactly is being done, when and why.
Weintraub also recommends routine status reports and follow-ups with customers after the job, which provide an opportunity to learn more about the client on a personal level. It is also a chance to answer any questions or discuss other needs they may have. While direct conversations produce the most meaningful interactions, Weintraub says the documented nature of emails can be pivotal to resolve any miscommunication.
"Emails are an assured way of securing documented approval with specifics," he says. "We also develop one-page proposals with a signature on the bottom that's clearly signed and dated. That way, if it ever comes down to a disagreement, there's a paper trail without any speculation of what was agreed on. All of those contracts are saved on a company drive where we can pull up specs instantaneously for each part of a job."
Between employee management, business financials, inventory and RFPs, BSCs have a lot to keep track of in their day-to-day business — and staying organized is crucial. In fact, it can mean the difference between landing a client and not, says Ron Segura, president of Segura & Associates, a consulting firm in San Francisco.
The steep competition for bids amid the pandemic, coupled with clients that are more concerned with the minute details of cleaning than ever before, means that one simple mistake could cost you a customer.
That is why when submitting an RFP, Segura says BSCs need to be extremely diligent. He recommends conducting a thorough up-front facility assessment and double-checking the specifics in each part of the RFP to ensure no details have been missed.
"I recently looked at a scope of work for a non smoking campus, but in the daily duties section, it states 'clean ashtrays nightly,'" he says. "If it is a non smoking area, why is that task listed there? It could be that the person is putting that in the RFP just to see if anyone catches it."
Going hand-in-hand with a clearly-defined RFP should be the promotion of different certifications that can set one BSC apart from competitors — especially for first-time customers, says Mickey Crowe, trainer and consultant for CleenTech Consulting Group, Woodstock, Georgia. Reputable entities such as Building Service Contractors Association International (BSCAI), IICRC and the Department of Labor's Occupational Safety and Health Administration (OSHA) provide detailed certification courses across all types of cleaning jobs, from carpet cleaning to COVID-19 disinfection. Having qualified staff in this regard gives a confidence boost to employees and just as importantly, customers.
The key is not being afraid to promote those credentials, Crowe adds. Otherwise, a customer may never know a BSC has the same certifications as a competitor and ultimately loses the job because of it.
"We encourage BSCs to directly share the websites of training courses they've completed. From there, customers can see the topic and specific skills they've been able to develop," says Crowe. "It goes a long way with impressing the customer and explaining why certain products and procedures are worth the price."
Even if a BSC has an excellent track record with client check-ins, attention to detail on RFP's and negotiating a fair price for both sides, one's ability to land a job can hinge entirely on how quickly a response is made to an inquiry. Jason Lee, CEO of Lee Building Maintenance in Frederick, Maryland, has a long standing policy that phone calls, emails, direct website messages, and other forms of inquiry are responded to within 30 minutes.
Modern-day expectations for quick response times compared to even a decade prior makes Lee's mandate sensible. Even if not every part of the inquiry can be immediately addressed, Lee adds that simply acknowledging that the message is received and to expect a more thorough response soon can keep a BSC in the mix.
"Our goal is to have the potential client say, 'Wow, they already got back to me. I just sent that email out,'" says Lee. "And we usually land the business because we establish that we will always get back to them that quickly, for any step of any job. If we're late responding, that doesn't necessarily mean we aren't going to win it, but I would tell you that failing to be the first can garner enough fault for losing it."
Echoing Lee's sentiments, Weintraub adds that website design can be pivotal to prompt responses. SMG's site has an RFP solicitation section where visitors can type their contact information and scope of services. Those are then sent automatically to salespeople who are a geographical fit. Between the categorization and salespeople that are incentivized by commission, he says the setup is a proven commodity.
next page of this article:
Earn Customer Trust Through Consulting