Elite BSC Column: When Sales Should Hand Off Accounts To Operations
How To Manage Sales-Client Relationships
---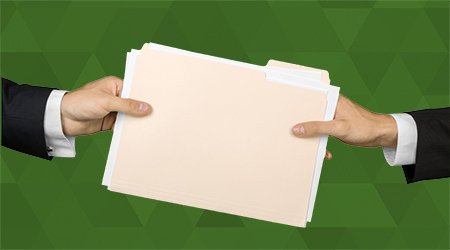 I was recently invited to host a sales workshop where we covered topics ranging from marketing material and cold calling to proposals and sales compensation. However, one topic came up during the Q&A that frequently surfaces during our events. The question is roughly this: "How involved should sales be after we close on a new account? Does their relationship with the new customer remain, or is there a complete handoff to operations?
In many organizations, sales reps function more like account managers. They are handed a book of business and then expected to continue to sell to those customers. An example of this type of sales role is pharmaceuticals. Drug reps have a group of medical practices that are "their customers," and they continue to promote existing and new medications to those doctors. Sales is part of the gig, but so is maintaining that customer relationship.
In the janitorial industry, things are a bit different.
Once we land a new account, there is no need to continue to "sell" to the customer in the classical sense. Instead, we retain the contract and the relationship through quality service and meeting their expectations.
There is an ongoing relationship with the customer, but operations is in the best position to handle that communication. The makeup of our industry, it seems to me, eliminates the need for sales reps to maintain ongoing relationships with existing customers.
The sales team at your cleaning company should have one goal: bring in new business. If they have any other goal, then they are no longer participating in sales. To be managing the ongoing customer relationship is to function as part of the operations team.
Stealing a phrase from Dave Ramsey, "We need our sales reps to go out, kill something, drag it home, feed the family, then go out and do it again." Any ongoing relationship with existing customers hinders a sales rep from finding new accounts.
To promote this "new sales" focus, our company only pays commission on new accounts sold. There is no incentive — other than for a smooth account startup — for the sales rep to remain involved.
Our commission plan sends the signal that we don't want sales involved in operations. They are certainly competent to help in operations, but anytime they do, it distracts them from the critical component of their role, sales.
My challenge to anyone leading a janitorial company is this: Could you restructure your operational processes to allow sales to focus only or primarily on sales? If the primary function of the sales role is to bring in new business, shouldn't you build a structure that makes that possible? This change could be painful at first, but it will pay dividends for your company in the long run.
Jordan Tong is a BSC consultant and founder of Elite Business Coaching, in addition to being a third-generation owner of Frantz Building Services based in Owensboro, Kentucky. For more information on his coaching services, visit www.elitebusinesscoaching.net.