ashkinongreen
How To Become A Green Company
---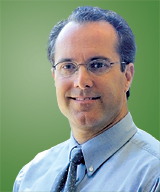 By Stephen Ashkin
Stephen Ashkin is president of The Ashkin Group, a nationally renowned consulting firm helping both contractors and building owners "green" the cleaning process.

Green cleaning is coming of age. Your customers ask for green cleaning products and you use them. But soon, that won't be enough. To remain on the leading edge and continue to differentiate yourself in a growing market, you must move from selling green products and services to becoming a green company.

What does it mean to be a green company? It means moving beyond offering a few green products and services to customers who ask for them. It means providing leadership that inspires your customers to improve their environmental practices, and offering the expertise to assist them. It means not just "talking the talk," but "walking the talk."

To do that, you must keep current on developments in green cleaning. Educate yourself about changes in the legislative and regulatory environment and share that information with your customers. Train your staff to design and implement green cleaning programs in different settings. Acquaint yourself with the various organizations that set standards and certification for green products and services. Become a go-to resource, and you will be better informed when making decisions as your own company leans to green.

If you're selling green, then be green, because soon, when everyone is using virtually the same green products, customers will want to buy green services from green companies. It's best to start small. Don't feel so overwhelmed that you do nothing at all. Here are ways to green your own company:
Assess your internal operation and replace office supplies like copier paper, toner cartridges and marketing collaterals with recycled or remanufactured alternatives.
Set up a recycling program and quantify the materials and volumes you capture.
Implement green-building strategies in your building such as lighting retrofits which reduce energy and save money.
Provide incentives for workers who bike, walk, carpool or take public transportation.
Get your building Leadership in Energy and Environmental Design (LEED) certified.
Switch to hybrid vehicles and really focus on efficient routes to reduce mileage.
Make sure you are using green cleaning products in your building.
In addition, join the U.S. Green Building Council (USGBC). The USGBC created the LEED for Existing Buildings (EB) rating system to rate how efficiently a building operates while minimizing its impact on the environment. Building owners and operators use LEED-EB as a benchmark to measure operations, improvements and maintenance on a consistent scale. LEED-EB provides standards for whole-building cleaning and maintenance, indoor air quality, energy and water efficiency and lighting performance. To meet these standards, get someone on your staff LEED-accredited.

It's time to take green cleaning to the next level. Take stock of your company. Make green your company's goal, a step at a time. And congratulate yourself on beginning the journey.
Disclaimer: Please note that Facebook comments are posted through Facebook and cannot be approved, edited or declined by CleanLink.com. The opinions expressed in Facebook comments do not necessarily reflect those of CleanLink.com or its staff. To find out more about Facebook commenting please read the Conversation Guidelines.