Former BSCAI President Schopmeyer On Taking Your Career To The Executive Level
How BSCs Can Take Their Career To The Next Level
---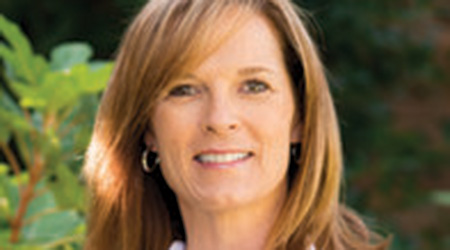 There is an old saying in baseball: "Many are called…few are chosen." It's a quote meant to show how hard it is to reach the Major Leagues, the upper echelon of America's favorite pastime. The same can be said for reaching the highest levels of leadership in the building services contracting industry. There are many people in our business who dream of one day being a decision-maker. But as is the case in baseball, it takes hard work, dedication, a bit of patience and a whole lot of talent.
One person who has reached the pinnacle is Maintenance Inc. President Sally Schopmeyer. She is sort of the Cal Ripken, Jr. of our profession in that she has been in the industry with the same firm for more than three decades.
"I started in an entry-level position and worked through every department until 2020, when I became president of Maintenance Inc.," says Schopmeyer. "No two days are alike, and I enjoy the pace and energy of this industry."
Schopmeyer says the biggest key to her ascent to leadership has been "being decisive." A mentor of hers once told her "Business is the art of correcting errors." She took those words to heart, stating, "Our industry is fast paced and we deal with hundreds of issues each day. Some are simple and others are extremely complex. When leaders become paralyzed at times when decisions need to be made, the decline will be rapid. The small problems become big problems, and complex issues become overwhelming. I might not always make the correct decisions, but waiting to decide is never the answer."
Schopmeyer has faced some of the biggest decisions of her career in the last year-plus. The COVID-19 era has tested her, her management team and her employees in ways they never imagined prior to 2020.
"Early in the pandemic when the world started shutting down and every customer wanted to revise their contract — multiple times per day, I might add — and our top line rapidly descended, I made the decision, with our team, to not cut positions. But everyone had to take a salary decrease," she says. "That was a leadership challenge I did not enjoy and thankfully, it was short-lived. Salaries were reinstated and we managed the crisis successfully. I was so proud of our team!"
It was a testament to her leadership that Maintenance Inc. weathered those early times of the pandemic and has come out stronger on the other side. Schopmeyer credits a company and an industry culture that is coming around to seeing the value that women bring to the C-suite.
"It is truly an industry that enjoys limitless potential for growth," she states. "In quality companies, there are no glass ceilings. The harder and smarter you work, the more reward gained. I can't think of a better reason to start in this industry."
In her view, not only has the business come around to embracing gender diversity, women in general have come to see building services as a viable career.
"It has historically been a male dominated industry segment," Schopmeyer concedes, "which is somewhat counterintuitive. Personally, I think women did not view the industry in a positive light, as 'cleaning' was perceived as what 'housewives' spent their lives doing without financial reward. But in today's society, most households are dual working at income-producing jobs. Women are great multi-taskers and have a strong eye for detail, which is critical in the industry. Business owners want results and women in the BSC industry have proven they can achieve them."
When asked if she has any advice to someone reading this who is just starting his/her career and looking to achieve the level of success she's had, Schopmeyer was quick to answer.
"Get involved with industry leaders you admire," she says. "Building Service Contractors Association International (BSCAI) is a wonderful group of successful entrepreneurs that are willing to share their triumphs and failures with you. Going to events early in my career was very intimidating at first. But as I became more involved, it was fascinating to meet all of the different personalities, approaches and levels of success. I can ask the same question to 10 different peers and gain perspective I could never imagine achieving on my own. Learn from everyone you meet at every event."
Schopmeyer was so taken with BSCAI, she ascended through its leadership ranks, as well. In 2011, she was honored to serve as president of the association.
"BSCAI has been a highlight of my career," she beams. "When I joined the BSCAI leadership ranks, it was a tumultuous time for the organization. I learned a tremendous amount and have made real friendships that I absolutely cherish…not to mention gone on some pretty amazing trips along the way!"
Looking ahead, she is certainly looking forward to BSCAI finally reconvening at the 2021 BSCAI Contracting Services Conference in Las Vegas from Nov. 17-19. She also is looking forward to continuing to put into action some words of wisdom her husband gave to her years ago.
"He once told me, 'Things are never as good as you think and never as bad as you think,'" says Schopmeyer. "This is a tough industry, with lots of highs as well as lows. Stay mentally focused and enjoy the journey!"
Disclaimer: Please note that Facebook comments are posted through Facebook and cannot be approved, edited or declined by CleanLink.com. The opinions expressed in Facebook comments do not necessarily reflect those of CleanLink.com or its staff. To find out more about Facebook commenting please read the Conversation Guidelines.