greenguide
Health Care Green Cleaning: Healthy Cleaning For Healthy Patients
---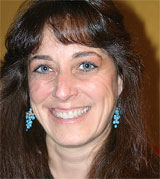 Green cleaning is particularly important in healthcare settings, where patients' fragile immune systems can be further compromised by the toxic chemicals traditionally used to clean these facilities.

I spoke with Mike Lindsey of Lindsey and Lindsey Consulting, a consultant who specializes in green cleaning in healthcare. He estimates that 30 percent of hospitals in the U.S. are seriously incorporating these practices and the trend is widely catching on.

For instance, hospitals and cleaning contractors are finding that good old water can work a lot better than chemicals in some applications — and it's cheaper too.

There's a big move, he says, toward using steam cleaning, which obviates the need for chemicals. Vapor steam machines not only perform better than chemicals, but they cut cleaning time for staff. The U.S. Environmental Protection Agency has registered one system in particular that reduces bacteria by a greater magnitude than standard disinfectant chemicals, and with only a seven-second dwell time. And vapor steam machines clean and disinfect in one step, compared to the two step process of cleaning and then disinfecting.

This process works so well that several hospitals are exploring replacing chemical disinfectants with vapor steam machines in operating rooms.

Another way hospitals are reducing chemicals is by using microfiber mops and cleaning cloths. This simple change vastly reduces the amount of chemicals and water, and cuts costs for supplies and staff cleaning time. If you place a dry microfiber cleaning cloth on a very dusty table, Lindsey says, you'll see the dust go to the cloth like metal to a magnet.

Microfiber mops can be used with disinfectant chemicals, but they work well just with water. Besides performing better than string mops, they are much more durable, lasting for up to 2,500 washings. That translates into huge savings for cleaning contractors: less than a penny per room per day for microfiber versus up to 7 cents a day for a string mop. And, microfiber uses much less water, which means cleaning staff don't have to return to the janitor's closet for fresh water as often.

Hospitals also are using high filtration vacuums. These vacuums are much more effective at removing dust mites and bacteria, and because they can be used instead of dusters, they also reduce staff time.

Lastly, hospitals often look to cleaning contractors to purchase post-consumer recycled paper products, such as toilet paper and paper towel, and to implement in-house recycling programs for corrugated cardboard, plastics and paper products.

Green cleaning processes, then, can be win-win-win — for hospitals and patients, for the environment, and for building service contractors.
Rona Fried is founder of SustainableBusiness.com, an Internet community that provides services and information to companies that integrate triple bottom-line concerns — social, environmental and economic — into their core strategies.