Contracting Insights
Growing Up During Down Times
---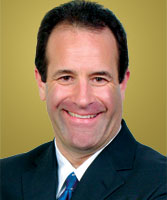 This current economy is affecting business owners differently. Some are maintaining the status quo, while others are cutting back on expansion plans, and buckling down to ride out the storm. However, some business owners are finding ways to take advantage of the downturn to expand their operations, market share and competitive advantage. Ironically, a "down economy" can present a business with the perfect opportunity for achieving its growth objectives, either organically through a company's existing operations or growth through mergers and acquisitions.
Organic growth typically requires more time than rapid growth through an acquisition, but tends to be safer because when you grow organically, you are growing by doing more of what you are already doing well. You can grow organically by selling your existing products and services to new customers or in a new geographical area. Or you can tap into additional distribution channels such as the Internet or a partner company.
To sell your existing services to new customers or extend it to new geographical areas, you may simply need to launch an advertising campaign or expand your sales force. If you decide to grow organically by tapping into a partner company, you need to make sure that this generates new sales rather than simply taking existing sales.
Another way to grow organically is to sell additional or new products and services to your existing customer base. For example, if you are already providing cleaning services, you might want to offer basic facility maintenance services, too.
For rapid growth, you may want to consider buying another business. You could buy the whole operation, or you could just buy part of it. The business could be one of your competitors, or it could be a business that would complement the services your organization already provides.
Before seriously considering an acquisition, make sure to research the current market, the location for the business, and the state of the market in that location.
Whether you choose to focus on organic growth or expansion through an acquisition, there are many strategies that can help you gain your toe-hold in the market:
Target your best customers, especially the ones with multiple locations. A great relationship with a large customer offers many opportunities for expansion.
Play offense in your competitors' territories, rather than defense on your turf. If you're considering a new location, seek out a spot on the field on which your competitors play.
Invest in sales personnel. If you're considering expansion into a new location, hire a salesperson to work in that area, or send a current salesperson to that area.
Go after a large piece of business. Why not? Aggressively pursuing a large customer account is a great way to grow quickly.
Diversify. Sell complementary services, offer training to in-house cleaning operations, or become a consultant to or speaker for industry organizations. The options are endless.
Whether your strategy is to maintain the status quo, just eke by, or even to grow as fast as possible, a plan for growth should be part of your existing business plan. That way, when an opportunity to expand arises, you can jump on it.

Jim Peduto is the president of Matrix Integrated Facility Management and the co-founder of the American Institute for Cleaning Sciences. Peduto is speaking at ISSA/INTERCLEAN® in Chicago on Tuesday, October 6. His seminar, "Employment Law Answers Like You've Never Seen Them Before," is sponsored by Housekeeping Solutions, a sister publication of Contracting Profits.
---