ashkinongreen
Greening Facilities: How Occupants Can Help
---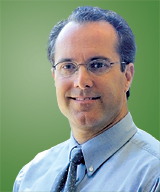 By Stephen Ashkin
Stephen Ashkin is president of The Ashkin Group, a nationally renowned consulting firm helping both contractors and building owners "green" the cleaning process.
Typically, building occupants have little to do with the cleaning of their facilities. In fact, most know little about what's involved in keeping the building clean, what cleaning methods, tools and equipment are used, or how their use of a building impacts the health of the entire facility.
Fortunately, the green-cleaning movement has helped change that. A key component of green cleaning is to communicate to all parties — building management, tenants and janitors — why the program is being incorporated and how green cleaning can help protect their health. They also learn how their activities and the ways they use their immediate work areas can have a major impact on their own health and that of their coworkers and the environment.
For instance, because of numerous reports about germs and contaminants on office desks, many office workers are cleaning their own desk areas. This is good, but often they select conventional cleaning products that can be harmful.
However, situations like this can be corrected and alleviated if building owners and managers develop a building occupant cleaning and maintenance "policy statement." This is a program that outlines what tenants should and should not do to protect the health of their facilities.
Occupants should be encouraged to keep their immediate areas clean, but by using environmentally preferable cleaning products. Green cleaning is not a piecemeal program. All of the chemicals and products used in the facility must be green, including those selected by building occupants. Additional measures include:
Have occupants remove all boxes, paper and other items left on floors or carpets at least once per week. This allows custodial workers to clean and vacuum these areas, removing dust, soils and contaminants.
Prohibit eating at office desks. Food sources attract insects and other pests that can bring disease into a facility.
Establish a hotline. Some facilities have special telephone numbers for tenants to call whenever something is spilled such as a drink or ink from a toner cartridge. The goal is to clean up these accidents as soon as possible, for safety reasons and before they can negatively impact the indoor environment.
Ask building occupants to report water leaks and other plumbing problems as soon as they are detected. Not only are these problems wasteful, but water leaking into walls, floors or carpets can cause mold and mildew problems.
Emphasize the importance of recycling in the policy guidelines.
Require building occupants to empty their own recyclables and trash into a centralized collection area.
This last point may seem a bit unusual, but it is critical. It helps building occupants better understand how their facility is maintained and how their activities keep them and their environment healthy.

Disclaimer: Please note that Facebook comments are posted through Facebook and cannot be approved, edited or declined by CleanLink.com. The opinions expressed in Facebook comments do not necessarily reflect those of CleanLink.com or its staff. To find out more about Facebook commenting please read the Conversation Guidelines.