ashkinongreen
Green Soap And Hand Sanitizer Options
---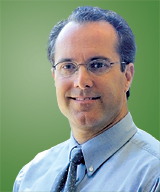 By Stephen Ashkin
Stephen Ashkin is president of The Ashkin Group, a nationally renowned consulting firm helping both contractors and building owners "green" the cleaning process.
Whether contractors are responsible for providing hand soaps and hand sanitizers, or simply advising the customer on the most preferable products, there are a number of important green issues to understand.
As with other product categories it is always essential to keep in mind the basic definition of green, which comes from Executive Order 13101. The interchangeable terms "green" or "environmentally preferable" are defined as "products or services that have a lesser or reduced effect on human health and the environment when compared with competing products or services that serve the same purpose."
A good hand-washing program is paramount to the reduction and prevention of human-to-human transmission of disease. Selecting a green product is not much of a hurdle from a purchasing perspective, as there is little difference between green hand soap and those we consider to fall outside our definition. There are just a few critical things to consider.
First, hand soaps should not have added antimicrobial ingredients (e.g. Triclosan) except as required by code or regulation — this is the case in healthcare and foodservice facilities. This is because there is little evidence that these ingredients used in normal restroom settings result in any greater health protection compared to traditional soap and water.
Also, seek out products that will remove the types of soil that the user will most likely encounter. For example, if working in an industrial facility, soap should have a better degreasing capability than one intended for office use.
Finally, select soaps that have little or no fragrance or dye and do not irritate the user's skin.
While bulk soap may appear to be cheaper, bulk soap dispensers can be breeding grounds for bacteria. Dispensers should be completely emptied and cleaned thoroughly on a monthly basis to prevent potentially becoming a source of contamination. The added labor involved in cleaning dispensers may result in higher costs, and without frequent cleaning there is the potential of inadvertently placing occupant health at risk. Therefore, it is up to you to decide which system you want to implement. If labor costs are your priority or the threat of possible contamination makes you uneasy, a closed system may be the best option for you.
Soap and water is recommended for all green cleaning programs, but when there is no access to water, waterless hand sanitizers are encouraged. Elevator lobbies, foodservice areas, break rooms and cubicles are all excellent places to offer sanitizers. To maximize the green in your cleaning program, consider a waterless hand sanitizer with alcohol derived from biobased resources (typically corn-derived ethanol).
Since our real objective goes beyond just using green products to create a healthy high-performing environment for building occupants, increase education and communication about the importance of hand washing and consider promoting the use of hand sanitizers during allergy, flu and cold seasons.

Disclaimer: Please note that Facebook comments are posted through Facebook and cannot be approved, edited or declined by CleanLink.com. The opinions expressed in Facebook comments do not necessarily reflect those of CleanLink.com or its staff. To find out more about Facebook commenting please read the Conversation Guidelines.