ashkinongreen
Green Cleaning In Commercial Facilities
---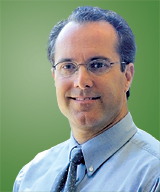 By Stephen Ashkin
Stephen Ashkin is president of The Ashkin Group, a nationally renowned consulting firm helping both contractors and building owners "green" the cleaning process.

Are you looking for a cutting-edge tactic to put your business above the competition? In this competitive marketplace, positioning yourself as an expert in implementing a successful green cleaning program in commercial facilities is an effective and even trendy strategy to put your services above the competition, increasing your sales and profits.

To get started, our first recommendation is to simply resist the urge to "reinvent the wheel" and instead follow the "roadmap" set by the U.S. Green Building Council's (USGBC) Leadership in Energy and Environmental Design rating system for Existing Buildings (LEED-EB). There are four benefits to using this roadmap:
LEED-EB is already being used by a growing percentage of commercial buildings as these requirements continue to be adopted more and more often in the marketplace.
Following this established rating system saves you the time and money associated with doing your own research — allowing you to spend your resources toward implementing the program and growing your business.
LEED-EB can serve as a checklist of significant product categories and practices, ensuring you don't overlook anything as you continue to implement more green requirements into your green cleaning program.
4. Finally, when explaining to a client how you have based your program decisions, your answers will carry the clout and credibility of the USGBC and LEED-EB rather than stating that you made them up by yourself or you just adopted those developed by your suppliers. Here is a small list of product categories to get you started:
Cleaning chemicals: At a minimum, use "certified" products from Green Seal or EcoLogo. You can expand beyond this by using products certified by GreenGuard or the EPA's Design for the Environment (DfE) Partnership Program.
Paper and trashcan liners: If you are supplying paper products and liners, you should meet or exceed the EPA's Comprehensive Procurement Guidelines which covers the minimum post-consumer content for each product category.
Janitorial equipment: Vacuum cleaners and carpet extraction equipment should be certified by the Carpet and Rug Institute's Green Label and Seal of Approval programs.
In addition and perhaps even more importantly, re-evaluate your actual procedures to ensure effective cleaning focused on protecting occupant health and not merely switching to a green product or two. For example, change bathroom cleaning procedures to ensure all disinfectants remain on the surface for the proper amount of time; or use color-coded microfiber cleaning cloths to reduce the amount of water and chemicals used and to minimize cross-contamination.

The time is now for contractors to seriously consider implementing a green cleaning program in commercial buildings. Following the right roadmap and using the right products and procedures can be terrific strategies for you to not only do well, but do some good.
Disclaimer: Please note that Facebook comments are posted through Facebook and cannot be approved, edited or declined by CleanLink.com. The opinions expressed in Facebook comments do not necessarily reflect those of CleanLink.com or its staff. To find out more about Facebook commenting please read the Conversation Guidelines.