greenguide
Green Cleaning: A Vacuum Is A Vacuum - Right?
---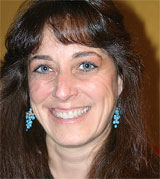 When we decide which vacuum to use, we really need to think about the purpose of cleaning, and cleaning green, in the first place. Many vacuums can leave a room looking good, but far from clean. They leave dust and other fine particulates that we can't see, but which irritate asthma and allergy sufferers and contribute to poor indoor air quality. They also can be inefficient, wasting both electricity and effort.

The best vacuums are comfortable, easy to use and have easily changeable filters. But that's where training comes in — the vacuum will work properly over the long run only if workers change the filters!

It's important to know what to look for in a vacuum. The design of a vacuum — how it handles and controls airflow and incorporates filtration — determines its quality. It also should be comfortable for workers to use, reducing fatigue, injuries and accidents.

Backpack vacuums, for example, can weigh less than10 pounds and have suspension systems that distribute the weight across the hips instead of the shoulders for ideal balance and maneuverability. Studies show this kind of vacuum can greatly reduce the time and effort needed to vacuum.

Vacuums that are ergonomically designed and efficient are easier for employees to use and work much faster. Besides using less electricity, they virtually eliminate the dust that's blown around by inefficient vacuums, making dusting a two-time chore.

Also, the filtration system should capture 99-plus percent of particles one micron or smaller. It's not the amps that are most important or whether it has a HEPA filter. What's crucial is that the fewest particles enter the air, which is measured in "particles out." Some micro-filter systems work as well as some HEPA systems.

The volume of air and the speed at which it passes through the pickup tool determines the amount of energy used and how much debris is captured. A narrower tool is most efficient. This is usually measured in cubic feet per minute.

The "lift" is another important measure — the ability of the vacuum's airflow to lift dirt, which is usually measured in "inches of lift." And the filtration system must work with the vacuum's airflow and lift to trap particles but not the airflow. The higher the numbers for airflow and lift, the better the vacuum.

In addition, the filter setup must be easy for workers to access, clean, and change. Workers are less likely to clean a filter if it's hard to get to and creates a mess.

High quality vacuums also have durable belts and multi-ply microfilter bags to capture fine dust. Well-designed canisters put the weight mostly on the large rear wheels, making it much easier to pull; some roll over obstacles like power cords easily. Therefore, like any other product, how these elements work together result in mediocre or excellent overall vacuum design.

Rona Fried is founder of SustainableBusiness.com, an Internet community that provides services and information to companies that integrate triple bottom-line concerns — social, environmental and economic — into their core strategies.
Disclaimer: Please note that Facebook comments are posted through Facebook and cannot be approved, edited or declined by CleanLink.com. The opinions expressed in Facebook comments do not necessarily reflect those of CleanLink.com or its staff. To find out more about Facebook commenting please read the Conversation Guidelines.