Faces of the Frontline
Faces of the Frontline Honors Sharie Glover, The Budd Group
---
BY James DeGraff, Associate Editor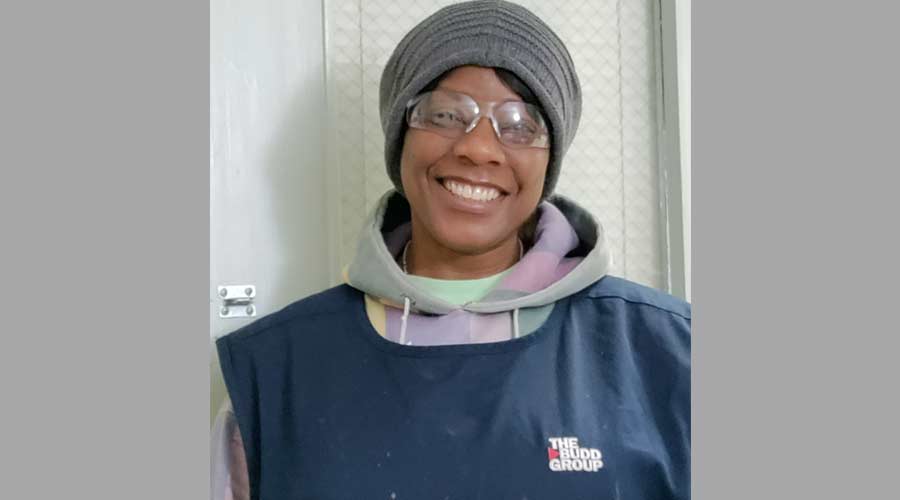 Sharie Glover has worked with The Budd Group for over 18 years, yet her approach to the job is reminiscent of a newcomer looking to continuously prove herself and take on more challenges. Tasked with a wide variety of restroom cleaning responsibilities, Glover's teammates can always count on her to lead by example – whether it's floor care, disinfecting touchpoints, or using chemicals safely.
As a full-time employee, consistency is the name of the game for Glover. Unless it's a scheduled day off, The Budd Group can always count on her to show up on time, assist her fellow custodial crew with any questions or jobs, and stay around until every task is thoroughly completed regardless of her scheduled shift times. She also leaves a lasting impact on the customers she cleans for.
"Her Customer Service is second to none. Everyone loves her," says Joseph Mancuso, account manager for The Budd Group. "I constantly get raves about her. If she has a scheduled day off our customers call me to make sure she is ok. She puts a huge value on our customers. She interacts with her peers and our customers equally."
Aside from making sure the customers are satisfied, Glover finds equal joy in mentoring her team. A quick learner, she quickly gains a full understanding on how to use a variety of floor equipment and similar machines — insight that she is eager to impart on other members of the crew.
For Glover, her motivation and attention to detail aren't strictly for the sake of doing a good job. She recognizes the importance of her work when it comes to minimizing infections in the facilities she works in and wants to make sure that the people she's cultivated meaningful relationships with stay healthy.
"Sharie takes her job extremely seriously, as she realizes that she is a frontline worker that must do her job correctly in order to keep down sickness. She also follows the guidelines to make sure the job is done correctly: including chemical dwell time which is so important when it comes to restrooms," adds Mancuso. "Sharie is an asset to The Budd Group. She is also very loyal and caring."