Faces of the Frontline
Faces of the Frontline Honors Coco Lopez, Bee-Clean US Holdings and DBS Heritage Building Maintenance 
---
BY CP Editorial Staff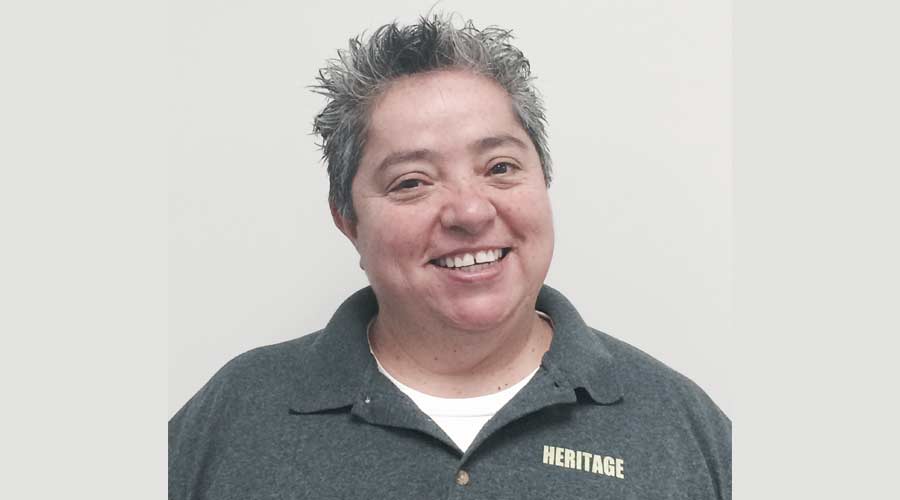 Over the course of eight years with Bee-Clean US Holdings and DBS Heritage Building Maintenance, Des Moines, Iowa, full-time custodian Socorro "Coco" Lopez has never been fazed by a challenge. Proving herself time and time again with different projects, Lopez checks every box with a humble demeanor and acute attention to detail — whether it's conducting nightly facility audits, scheduling/facilitating employee interviews, or determining equipment and supplies for a variety of complicated shifts while staying within budget.
Lopez has long established herself as a key member of the Bee-Clean and DBS Heritage Building Maintenance team, as evidenced by being entrusted with driving company vehicles to different facilities during shifts. She always makes sure her own responsibilities are accounted for, but when help is needed in other tasks or facilities, she never hesitates to drop what she's doing and make assistance her top priority. This includes driving to pick up or drop off employees, no matter the circumstance.
These selfless acts go beyond just the job description. Once, during the peak of the COVID-19 pandemic, she picked up medicine and groceries for one of her team members who was required to quarantine with the illness.
"Coco goes above and beyond in her day-to-day operations by always making sure the work gets completed, even if it means retraining a cleaner or performing the work herself," says Millie Fiebelkorn, human resources director for Bee-Clean US Holdings and DBS Heritage Building Maintenance.  "She has, on several occasions, stopped what she is doing to walk through the situation or come to an alternate location to help resolve issues."
In addition to her team-first nature, Lopez is always eager to give opportunities to up-and-coming employees who are eager to grow themselves. Working closely with human resources contacts, she helps aspiring leaders get set up in growth programs that will eventually lead to additional responsibilities and promotions.
"Coco deserves recognition because she puts her co-workers, the client, and the company ahead of herself and her own needs. She doesn't show frustration easily and will maintain a calm demeanor even in the face of challenges," reflects Fiebelkorn. "She knows what it takes to put her best foot forward and doesn't ask for anything in return. She will constantly give opportunities to individuals that most people would not feel deserve them. She is a role model to me and many other individuals who have had the pleasure to meet her."