Faces of the Frontline
Faces Of The Frontline Honors Solomon Linares, Lee Building Maintenance
---
BY CP Editorial Staff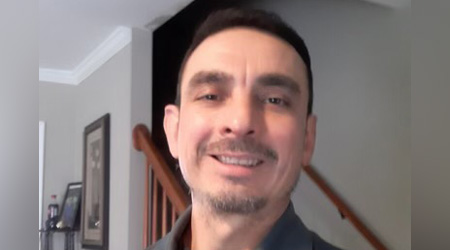 During a time when staff around the country were forced to work from the safety of their homes — or not work at all — cleaning teams remained vigilant in their efforts. This is especially true for Solomon Linares, solutions technician for Lee Building Maintenance, Frederick, Maryland, who has maintained perfect attendance over the last two years and is willing to take on any challenge presented to him.
When the pandemic arrived and cleaning demands reached an all-time high, Linares had less than a year of experience in his position. Yet his approach remained consistent and resolute, paying precise attention to detail for facility guidelines while maintaining a pleasant attitude for both clients and colleagues.
"Solomon is a pleasure to work with and manage. He is always so cheerful, always working and follows all procedures," says Rod Ruiz, director of operations for Lee Building Maintenance. "The director of facilities at his place of work expressed how dedicated he is to be doing a great job, saying 'I bet you wish you had more employees like him.'"
The appreciation clients have for Linares is shared by his coworkers, as well. Aside from fulfilling his own responsibilities exceptionally, Linares routinely steps in and covers the duties of coworkers if they are out. It's the kind of selflessness that earns him high praise day-in and day-out from his area manager, Karen Edlen.
"Solomon is extremely willing to assist in many facets of the services at this facility, while also stepping up to train fellow coworkers with any duties or new assignments," adds Ruiz.
Each month we'll recognize an outstanding frontline janitor. To nominate a deserving employee, visit www.cleanlink.com/awards/faces.aspx.