Contracting Insights
Distributors Need To Show BSCs Their Value
---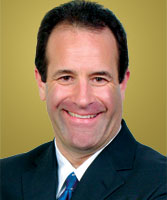 Many building service contractors rely on distributors for purchasing products and equipment. As the link between BSCs and manufacturers, one of a distributor's traditional roles has been to sell and deliver products. However, that is only the beginning.
The best distributors offer so much more than products at competitive prices. They understand BSC challenges, and they want to be the BSC's partner in finding and providing the best solutions. The ideal distributor/BSC relationship is a partnership that thrives on added value, service and a common goal of business growth and success.
Consider talking to your distributor about these common yet effectual services they could provide in addition to delivering products at a fair price.
Cost control: A good distributor partner knows BSCs operate in a very competitive marketplace, which means that BSCs must keep their costs down and still meet customer expectations. That's why many distributors provide evaluations of cleaning procedures and workloading to ensure your cleaning operation is using the most efficient products in the most efficient way. If not, they will suggest different systems and cleaning techniques that can help increase efficiency and reduce labor costs.

Another way distributors help control costs is through inventory management. Your distributor has a wealth of information about your product usage patterns and consumption. That information can be used to build order forms and standardize your product mix. Many distributors can track your operation's product use and time shipments accordingly to avoid shipping too much product and keep shipping costs at a minimum.
Training: Employee training on correct product use and cleaning techniques is probably the most common value-added service distributors provide. But don't stop there. Some distributors offer management training, workloading how-tos and more. The more you can rely on your distributors for training, the more time you'll have to dedicate to customers.
Business growth: Your distributor is your link to your next customers. If your distributor is not giving you customer leads, ask for them. A distributor's sales force should be helping you grow by identifying opportunities in the marketplace. Remember, the more your business grows, the more your distributor's business grows.
Certification: Do you plan on pursuing industry certifications to add credibility to your business? If your goal is to "go green" or to help your customers achieve Leadership in Energy and Environmental Design (LEED) certification, find out if your distributor has a LEED AP (Accredited Professional) on staff. Or, if you are pursuing ISSA's Cleaning Industry Management Standard (CIMS) certification, find out if your distributor has an ISSA Certification Expert (ICE) professional to help you through the certification process.
Progressive distributors are looking for ways to build long-term customer relationships. Any service or solution that contributes to the growth or prosperity of your business is going to benefit their business. If your business thrives, you order more products. And if distributors help BSCs improve their operations, increase efficiency and make their jobs easier, distributors will get the long-term relationships they seek. It's about time you ask your distributor to deliver more than just products.

Jim Peduto is the president of Matrix Integrated Facility Management and the co-founder of the American Institute for Cleaning Sciences.
Disclaimer: Please note that Facebook comments are posted through Facebook and cannot be approved, edited or declined by CleanLink.com. The opinions expressed in Facebook comments do not necessarily reflect those of CleanLink.com or its staff. To find out more about Facebook commenting please read the Conversation Guidelines.