BSCAI Member News
Challenging Global Perceptions of Cleaning and Hygiene Operatives
---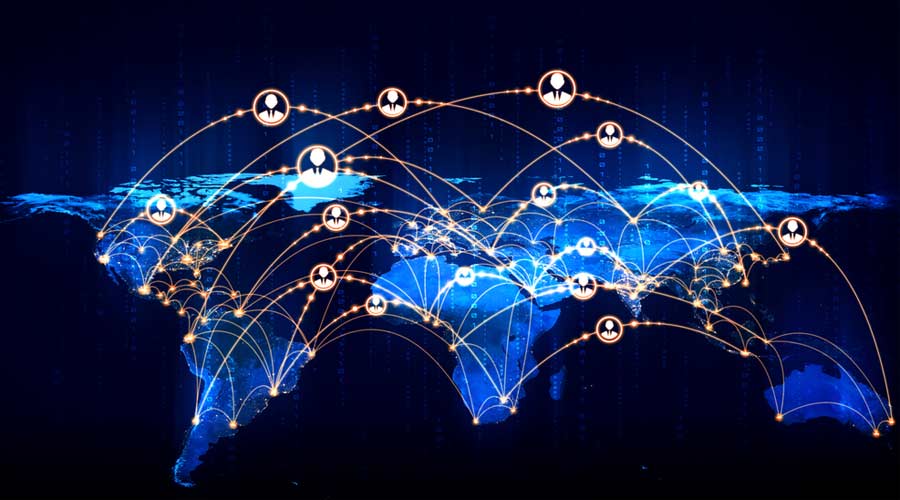 Contributed by BSCAI
Cleaning and hygiene operatives have earned the moniker "the invisible army". They hustle in and out of office buildings, schools, and medical facilities eradicating harmful contaminants and pathogens to keep occupants safe, all while flying under the radar. Despite the undeniable importance of cleaning operatives, it wasn't until the COVID-19 pandemic when their impact became highly visible. Unlike many key roles, cleaning and hygiene operatives are often overlooked as frontline, essential workers — a perception that has been perpetuated all over the world for decades.
Given the necessity for cleaning and hygiene operatives to operate at peak-performance during the pandemic, there arose a need to alter the way their vital work is viewed. Jim Melvin, Group Chief Executive with The Exclusive Services Group and Chairman of the British Cleaning Council, has become a staunch advocate for the industry, teaming up with elements of government sectors to elevate the status of cleaning operatives across the United Kingdom, and it should be across the globe.
Prior to entering the cleaning industry, Melvin was a footballer and coach at the semi-professional and professional level. It was during his playing years that he made a connection in the cleaning industry.
"I was offered the chance by a teammate's father to join his cleaning business, which is what I did. I was there for a few years, and then I got an opportunity to go back and coach professional soccer," says Melvin. "After about six years, I was offered a great opportunity for me and my family to come back into this industry as an operations director. I've probably been in the industry for about 30-40 years on and off. I currently serve as Group Chief Executive of the Exclusives Group. I'm also Chairman of the British Cleaning Council, and I was recently installed as Master of the Worshipful Company of Environmental Cleaners. It's such a great industry to be a part of."
As Melvin spent more time in the industry, he became involved in various associations, including the Cleaning and Support Services Association. Taking note of Melvin's commitment to the industry, the Chairman invited him to become a representative of the CSSA on the British Cleaning Council, which is comprised of 22 associate members. Melvin's involvement led ultimately to the position of Deputy Chairman and then Chairman.
"I was Deputy Chairman right as the pandemic hit, and timing is everything," says Melvin. "Just as we were coming out of COVID-19 was when I entered my two years as Chairman. I always felt that the British Cleaning Council had an opportunity to make a bigger stand than it was at that point in time. As Deputy I was lucky enough to work with Paul Thrupp as Chairman, who held exactly the same views. It was without doubt Paul who started this process as COVID-19 exacerbated the need for change. Via Paul, we kickstarted our formal journey in making a broader impact. It then became my role to keep Paul's work going."
As countries all over the world began to accept the severity and ubiquity of the virus, Melvin and the other members of the Council assembled an action plan to further support cleaning operatives.
"We were getting mixed directives and messages from government, scientists and politicians. Everyone was in a state of panic for a while, and then got their heads together," recalls Melvin. "In my own business, for instance, we set up what we called a Senior Emergency Response Team where we were able to keep in touch with all our staff and clients to make sure everyone was doing alright. I think a lot of UK-based businesses in our industry did something similar. It then became clear that the cleaning and hygiene operatives were seen as not being key workers. My argument was always that they are more than key workers; they're frontline workers. These operatives got buildings clean and safer before key workers went to work?"
As time passed and the pandemic escalated, Melvin and the other directors of the Council began conceptualizing ways to better protect cleaning and hygiene operatives on the frontlines. While doctors, nurses and other medical professionals worked tirelessly to save patients, cleaning operatives were the first on the scene, sanitizing hospitals and clinics all over the world to lessen the transmission.
"These cleaning and hygiene operatives were going into buildings that probably weren't safe, all whilst being paid minimum wage," says Melvin. "That's bravery — but more so, it's bravery out of necessity. We must not forget that."
He adds that panic over the pandemic quickly changed to anger for many professionals in the industry.
"As much as the COVID-19 pandemic is a tragedy, it sadly also offered a perfect opportunity to showcase exactly why our industry is so valuable," says Melvin. "We started requesting and then demanding that the government listen to what we say and begin giving cleaning and hygiene operatives the recognition that they deserve. After all, in the UK alone, this is a 59-billion-pound industry (over $74 billion U.S.)."
Melvin asserted that the way professionals in the cleaning and hygiene industry are perceived is deeply entrenched in culture. Despite an exorbitant number of people claiming they feel safer when seeing cleaners on the job, it doesn't fully translate into equal treatment.
"We've slowly but surely started to make inroads," he says. "We started regularly contacting government officials, but we got very little by way of response. For the last two years, it's been like pushing water up a hill."
To universalize the way the cleaning industry is viewed, especially during a pandemic, Melvin and his peers created what is known as an APPG (All Party Parliamentary Group), specifically to represent the interests of cleaning and hygiene operatives during the COVID-19 outbreak.
"We were very fortunate and appreciative in that we managed to install a Conservative MP as Chairman, Nigel Mills, and we also had help from another conservative SMP, Steven Kerr, who used to work in the industry and who was both crucial and incredibly helpful," says Melvin. "They were able to direct and help us set up the APPG. Because of the way matters were handled, and given the results and actions throughout the pandemic, it was decided that there would be an official government COVID-19 inquiry. So, we put together a project that was called 'Embedding Effective Hygiene for a Resilient UK' to improve overall preparedness for the next major health crisis. We have had our submission accepted as part of the inquiry, which is extremely positive, as at this point, it's about learning from all of the mistakes. Now, not a single government official can claim they're not aware of what could happen. We've had our warning. It's time to properly prepare and help the country to be actionable."
According to Melvin, the Society for Public Health became involved with the APPG, which bolstered recognition for the work being done by the group. Additionally, they invited contractors and companies within the sector to share their own experiences early on during the pandemic, as well as ways through which big players could influence the perception of the industry.
"If you ask young adults at the universities if they would ever consider the cleaning or hygiene industry, the interest would probably be pretty low," Melvin says. "However, once they go into it, they find there's a lot of innovation — robotics, technology, data gathering, science, chemists, manufacturing, etc. But, because the industry is still culturally seen as a man or a woman with a bucket and a mop, those things get overlooked. We want to continue to highlight these innovations to undo that harmful stigma and prove that cleaning and hygiene should be proactive and preventative."
To Melvin, embedding hygiene on a larger scale is paramount. Some methods of doing so include developing a joint government industry preparedness team, defining how cleaning and hygiene requirements will be resourced and implemented in all key locations at a time of emergency, increasing professional skills and ensuring commercial cleaning operatives hold frontline worker status, and more.
"Through the British Cleaning Council, we have also ensured that our industry in the UK was taken seriously by submitting our final application for the Government Apprenticeship levy accreditation, which would provide funds for apprenticeship training and allow companies to have more full-time professional development staff," Melvin praises. "This had previously been denied to us, which was arguably just another example of the lack of knowledge and respect the industry was held in. Additionally, the Worshipful Company now has the Chartered Practitioners Register as a professional industry qualification."
He attributes part of the problem to the reach that exists within the industry, emphasizing its diversity and expansion over multiple sectors.
"We must find a way to be stronger together," stresses Melvin, "not just in the UK but throughout the rest of the world. We can ensure cleanliness and hygiene becomes a cultural way of life."
Melvin acknowledges that there is much work left to be done in the pursuit of elevating the cleaning industry. While many changes have been made since the start of the pandemic, more are certainly on the horizon.
"I was recently asked by an MP what the reasons were for all these changes. My response was that there are 218,000 reasons in the United Kingdom why we need to learn and change," says Melvin. "There was a bit of silence and although it may have sounded like I was trying to be controversial, I truly wasn't. We are only part of the solution, but we have a really important part to play both practically and culturally and that should never be understated."