editorial
Benchmarking At The International Level
---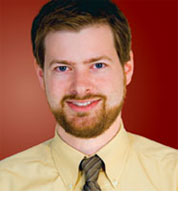 Building service contractors know the importance of benchmarking. Having a consultant audit your company or comparing yourself against the competition can be a healthy way to gauge your business's success. However, some BSCs are hesitant to consult with colleagues because they don't want to share secrets of how they do business with someone who might be the competition.
If you don't want to compare notes with the BSC down the block, how about someone a little farther away? Like Africa, for instance. I recently had the opportunity to talk with David Kiengo, owner of Parapet Cleaning Services, a contract cleaning firm in Nairobi, Kenya. Parapet is the largest cleaning company in East Africa with more than 800 employees and services in Kenya, Tanzania and Uganda.
In his country, contract cleaning is just coming into the fold. Some of David's biggest problems include educating customers on the importance of cleaning and why they shouldn't just pick a contractor based solely on price. Apparently some problems remain the same regardless of the country in which you operate.
To listen to my conversation with David Kiengo, click here "Global Benchmarking: Contract Cleaning In Kenya."