editorial
Be A Consultant To Customers In 2009
---
BY Dan Weltin, Editor-In-Chief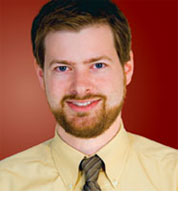 The new year will be tough on a lot of building service contractors. Customers have already begun reducing their spending on cleaning and as the economy worsens (as many experts predict it will), budgets will only get smaller.
In a recent blog post on CleanLink.com, I commented that in order to remain competitive, BSCs, in addition to being cleaners, will have to act as consultants, educating customers about cleaning's role in preventing cross-contamination, providing good indoor air quality and other practices that keep occupants healthy.
Now, Green Seal offers another way for BSCs to provide consultation to their customers with the introduction of the Green Facilities Partnership program. As facilities implement green initiatives, they can be recognized by Green Seal in conjunction with, or in addition to, other green certifications such as LEED.
To achieve recognition, facility managers need to prove that their operations and maintenance practices — janitorial, HVAC, energy systems, etc. — are truly green. Here's where BSCs can set themselves apart from their competitors. Since BSCs are the ones using the equipment and carrying out the practices every day, they know what it takes to practice green cleaning and create a sustainable facility. They can help their customers formulate the required action plan to join the program and ensure cleaning remains a priority.
For more information on Green Facilities Partnership, see newsbriefs and the ongoing column series on CleanLink.com.
Disclaimer: Please note that Facebook comments are posted through Facebook and cannot be approved, edited or declined by CleanLink.com. The opinions expressed in Facebook comments do not necessarily reflect those of CleanLink.com or its staff. To find out more about Facebook commenting please read the Conversation Guidelines.