Doobin Takes The Lead
BSCAI President Nathalie Doobin Shares 2022 Plans
---
BY Corinne Zudonyi, Editor-in-Chief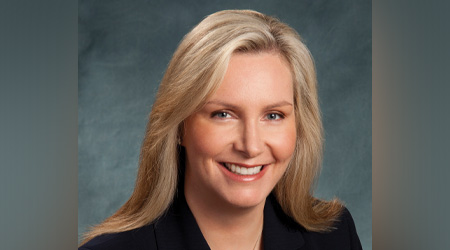 It didn't take long after her 2012 entry into the industry for Nathalie Doobin, owner and CEO of Miami-based Harvard Services Group, to find value in a membership with the Building Service Contractors Association International (BSCAI). HARVARD had been a corporate member since 1989, giving staff the ability to expand their network and provide access to industry experts, but Doobin went one step further.
"Joining BSCAI was one of the first things I did," she says. "For more than 55 years, the association has been the business resource for contractors for a good reason. You can see your business grow through the connections made at events and peer-to-peer networking opportunities."
Today, Doobin begins her 2022 term as BSCAI's latest president, hoping to showcase the value of what it means to be part of a team of people who band together to help each other out and elevate the industry. To gain a better understanding of how Doobin aims to do this, Contracting Profits asked her a series of questions regarding BSCAI offerings and her goals for the 12-month term.
What are some of the biggest benefits of joining BSCAI?
BSCAI is led by contractors for contractors. Therefore, its education vertical is complete and training options available for the industry are unparalleled. The association provides contractor-specific educational programs, individual certifications, publications, a members-only purchasing program, in-person and virtual seminars, industry data and research, and networking opportunities, all developed specifically for leaders in the building service contracting industry. 
A few examples include peer-to-peer networking opportunities offered by BSCAI, with both peer groups and peer mentoring programs. BSCAI peer groups provide members an avenue to freely share ideas, information and opinions in a face-to-face setting. Peer mentoring enables new members to connect with active members in the association and become more involved. This is the perfect forum for receiving professional advice and direction from those who have been in your shoes.
Other benefits include BSCAI Marketplace, which offers hundreds of publications, training programs and videos in more than 50 subject areas, the BSCAI Education Library, as well as the BSCAI Online Membership Directory — the ultimate "who's who" guide for our industry. The latter can help you find potential BSC partners for regional and national business opportunities as needed.
Do you have an example of how BSCAI has helped your business?
At BSCAI, contractors are our focus. We provide tools, information and resources that help contactors ensure their great service translates to the bottom line. BSCAI has helped me understand the competitive marketplace by providing industry-specific education, networking, information and training to improve my team's success every day in this ever-changing industry.
What are BSCAI's future goals and how as president do you plan to reach them?
One goal is to ensure that, with the 2022 Board of Directors, we reach as many BSCs to ensure they know that if you are looking to increase top-line sales, reduce costs, improve profitability, reduce the risk of doing business, get access to the best contractor resources, get access to industry vendors and understand how to focus on your brand, BSCAI is the place to be. Another goal is to provide the latest information our contractors need to address their clients' needs, such as understanding what ATP testing measures and how it can be used.
Joining BSCAI means you are no longer alone in your quest for business growth and success in the janitorial industry. You have access to a network of more than 1,000 building service contracting companies and individuals who can provide you with answers and insights on business issues that matter to you. Regardless of your company size, BSCAI's programs and services will help you excel in today's competitive marketplace while enhancing your leadership skills and positioning yourself and your company for continued success. As a member, you have immediate access to the business tools needed to grow your client base, increase your profitability and reduce risk. BSCAI assists entrepreneurs, whether you are a start-up, mid-size or large company.
next page of this article:
BSCAI President Talks Membership Benefits, Pandemic Challenges