Thank You For Joining Us At Contracting Success+
BSCAI Contracting Success+ Provided Key Networking Opportunities
---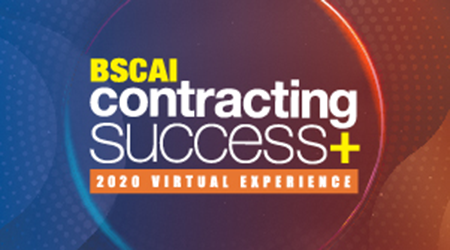 BSCAI thanks all who attended Contracting Success+! This year, more than 700 people joined for world-class education and networking, as well as a chance to connect with exhibitors from around the country. Some highlights included:
Keynote Speaker Kevin Brown: Author and speaker Kevin Brown inspired attendees with his power of positivity. In his keynote, "The Hero Effect — Creating a Culture of Heroes at Every Level," Brown showed how to rise above crisis to become leaders and manage one's life to be a hero every day.
Networking Roundtables: From understanding how our government affects our business to growing your company to the next level, BSCAI's Networking Roundtables allowed like-minded individuals to connect with one another and have relatable conversations.
Peer-to-Peer Sessions: The event had more than 10 sessions hosted by BSCs, for BSCs. These covered everything from employee retention and effective marketing strategies, to how correct budgeting can lead to your highest earning potentials.
---