Positioning BSCs For Pandemic Sales
Avoiding Predatory Business During Outbreak
---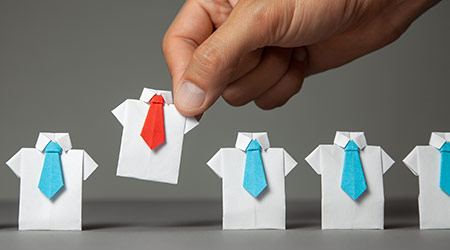 As more businesses start opening up amid the COVID-19 pandemic, health is top of mind. Part of that equation is ensuring their facilities are properly cleaned and disinfected. Many building service contractors have reported an uptick in business — whether it's new clients asking for disinfecting services or current customers looking to increase their cleaning frequency.
But it's not only reputable building service contractors who are seeing the potential upside in this climate. As business picks up for the cleaning industry, some business owners have reported predatory companies offering low prices for services that might not be in line with industry standards.
So how does a client know they're dealing with a legitimate operation? And how do established companies promote that their services and team members follow best practices? BSCAI wants to help customers connect with providers who will do right by industry standards and who are qualified based upon their credentials.
Look For The Credentials
For building service contractors, credentials mean everything. Belonging to an association, like BSCAI, is a way to establish that a business is part of an organization that values education and best practices. In the U.S., there are more than 30 cleaning associations that range from cleaners themselves to those who manage janitorial and sanitation companies.
While belonging to one of these associations doesn't automatically guarantee legitimacy and a perfect customer experience, belonging to an association shows customers that a business takes its craft seriously. Associations offer extensive access to training and education, as well as reports on new trends and industry best practices.
If a business is a part of one of these organizations, they should include the logo on its website to show its membership affiliation. That member business should also reach out to its associations to see what materials it can be included on, like a database or a membership list.
At BSCAI, there is a public member directory where customers can search for cleaning companies by name and state.
Customers should also look at what type of training a business has invested in for employees. Businesses that have completed some type of training, certification or accreditation should list it on their website, and call out individual members of their teams who have personal certifications. There are many different types of third-party certifications — BSCAI currently has several certifications and training programs for those at all levels in their career — and depending on what a company's specialization is, they might have a combination of all types from several organizations.
Beyond professional credentials, customers should determine whether a business is registered properly. Business owners should register their business on a federal, state and local level through the Small Business Administration. If a customer is looking to find a business, they can look at their state's Department of State or Secretary of State website.
It's also wise for customers to check out whether a business is registered with the Better Business Bureau. Not only can a customer find if it's properly licensed, the BBB will list any complaints.
The Product (And Application) Is Key
A company can have the best practices out there, but if they're not using the right products, they might not be cleaning as effectively as they can.
Reputable businesses traditionally use some sort of Environmental Protection Agency-registered product to disinfect and sanitize the spaces they're cleaning. But it is also important to know that the proper application of the product, including the usage of the right equipment and technique, is necessary to ensure effectiveness in achieving the level of clean and disinfection claimed by the manufacturer of the product. Contractors must follow the contact and dwell time, chemical dilution and mixing guidelines from the manufacturer.
They're also using specialized equipment that goes beyond a mop and bucket. Though chemicals are part of the equation, it does go farther than that.
Look At The Contract
A low price can be attractive to a new customer — especially since many businesses were negatively impacted by the pandemic. But that doesn't necessarily mean they will be getting the services they expect.
When working with a cleaning company, customers should expect documentation, including terms and conditions and a thorough Scope of Work, which will describe all the services the cleaning company will provide and the frequency they will be provided. If price is a barrier, a reputable BSC can give options to reduce scope but still maintain a safe environment for their staff and customers.
Having an idea of the specific types of services will give the customer an indication of what standard of cleaning to expect. Most customers do not know the difference between cleaning vs. disinfecting vs. sanitizing.
Cleaning is mainly removing dust, wiping down surfaces and clearing areas of debris.
Sanitizing reduces germs to a safe level, but will not kill all viruses.
Disinfecting eliminates pathogens and disease-causing microorganisms.
Coupling the products being used with the services being offered will create a clear picture for the customer as to what level of service they can expect.
Established cleaning companies should provide customers with a thorough bid, be willing to solicit feedback on the bid and follow up regularly on the quality delivered after the contract starts.
Disclaimer: Please note that Facebook comments are posted through Facebook and cannot be approved, edited or declined by CleanLink.com. The opinions expressed in Facebook comments do not necessarily reflect those of CleanLink.com or its staff. To find out more about Facebook commenting please read the Conversation Guidelines.
---