Return to the Windy City
A BSC's Guide to BSCAI's Contracting Success 2022
---
BY Jackson Silvanik, Managing Editor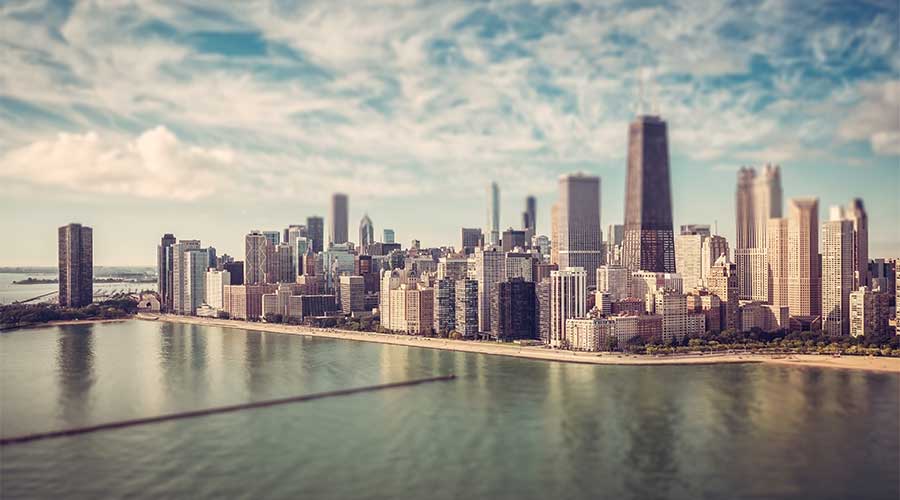 It's been a long, strange few years for what would usually be full-throttle in-person events. The 2021 Building Service Contractors Association International (BSCAI) Contracting Success event offered a moderate return-to-form, giving attendees the in-person experience they've come to know and love, while still maintaining an overall air of caution and some degrees of distancing. Now, as the 2022 event approaches, conference attendees can look forward to a more robust in-person experience and a truly immersive collection of networking and educational opportunities.
After the Las Vegas event last year, 2022's Contracting Success returns to Chicago on Oct. 12-14. It will take over the Hilton Chicago Hotel for three days of unparalleled education from the best of the best in the industry and beyond.
Contracting Success is typically billed as BSCAI's largest annual event — and 2022 looks to be yet another smashing success as industry professionals are undoubtedly excited to interact, share, learn and explore ideas in the most exciting environment the business has to offer. The in-person experience will further equip professionals with all the tools and tricks they need to implement the latest technologies, take in the newest innovations and consider new best practices that can help take their businesses to the next level.
Building a Network
Though virtual event attendance is an excellent and safe alternative when public health issues make things difficult, the value of in-person networking just cannot be understated. The organizers of BSCAI's Contracting Success make it a priority to offer ample opportunities to meet new friends, rekindle familiar relationships and expand business networks. As many have experienced, knowing the right person is just as important as possessing the right knowledge. A chance encounter at Contracting Success may pay dividends weeks, months or years down the road.
Paul Taylor, president and CEO of ESS Clean, Inc., Urbana, Illinois, likens the conference to a welcome break from the hectic day-to-day operations.
"Like many of you, I've spent days in the weeds of our business; dealing with problems with customers and employees, and just getting through the day. We'd all like a chance to get out of the weeds of the business for a little bit," he remarks. "We get a chance to do that at the Contracting Success conference. We can learn and grow with each other, develop ourselves and our leadership skills. We can learn how to develop our company culture, improve the experience for our customers and employees so that we can improve retention."
A great place to start is the always-popular Networking Roundtables where attendees will be able to sit down with peers, engage in lively discussion and debate on all the latest challenges facing leaders across the industry. The familiar format encourages interaction, and topics will touch on everything from improving overall productivity to holding strategic discussions with your teams. The current BSC landscape will undoubtedly provide plenty of discussion fodder, as the agenda already reserves time for discussions on recruiting and retaining both workers and clients, recession-proofing your business, hiring challenges, and navigating contract and pricing conversations during these inflationary times. If it's presenting a challenge, it will be hashed out here.
"I'm always surprised that my biggest takeaways come from casual conversations with other BSCs. If you've never attended this conference before, you'll be blown away by the industry knowledge that you can't get anywhere else," says Marci Hernandez, CEO and co-owner of Keepers Commercial Cleaning, Phoenix.
Another great networking opportunity is the popular Exhibit Hall Reception. At 6:00 p.m. on Oct. 13, attendees can stop by the organized meet-up for a chance to connect and unwind after a busy day of keynotes, seminars and speaking engagements.
Making Education Matter
Each year, conferences across all industries promise the latest and greatest in ideas, technologies and innovations. BSCAI's Contracting Success event, though, focuses on not just exposure to thought leaders in the field, but turning those ideas, strategies and practices into real, measurable ways to improve business and grow companies.
The 2022 educational slate is packed with topics that are not only dialed in to the real challenges facing BSCs at this moment in time, but forward-looking ideas that focus on building a sturdy foundation and culture that can propel a business into years of success.
Take a look, for example, at the Supervision Seminar that opens the conference on Oct. 12: Jason Courtney, CBSE, franchise owner, and Olon Hyde, CBSE, vice president of operations at Office Pride Commercial Cleaning Services, Palm Habor, Florida, will share two key tentpoles of the BSC experience. First, an emphasis on properly and efficiently training employees. Second, learning how to effectively communicate with them in order to make sure the entire team is moving in the same direction.
Alex Goldfayn, a bestselling business author, will present a session on increasing growth and revenue in the present economic landscape, and turning that into sustainable growth that pays dividends for years to come. ProTeam is also sponsoring a productivity-focused session, designed to help BSCs implement simple steps that can increase worker efficiency and help produce results that lead to more competitive wages.
Later in the week, Claudia St. John, SPHR, SHRM-SCP, president, Affinity HR Group, Inc., Jamesville, New York, will share her experience from a leadership perspective of adjusting to a new normal in the workplace. These insights will help BSCs navigate the landscape of low unemployment, re-engaging with a younger workforce and building a culture that encourages career growth and low turnover.
Another highlight takes the form of keynote speakers. Kristen Hadeed, founder of Student Maid, will deliver one keynote address on Oct. 13, speaking on how leadership focused on humanity offers a roadmap for the future.
"It's no secret that our world at work has changed," she remarks. "There are things about the current climate that are extremely difficult, and we'll look at how to develop more human work cultures. BSCs will walk away from my session with key ingredients to building a human workplace: accountability, trust, feedback, giving people purpose and empowerment."
Other sessions and speakers will touch on subjects such as maintaining customer service standards in various public health scenarios, what the future of green cleaning will look like, using software and technology to maximize return on investment, and properly scaling an approach to business for maximum efficiency and stability.
With such a jam-packed schedule, attendees may have a difficult time making the call on which sessions to sit in on, which discussions to participate in, and which demonstrations to observe. One of the great lessons of COVID-19, though, is that virtual education can be a great way to defy the physics of time and space. All attendees will have the option to add to their registration a package consisting of the 2022 Contract Success recordings, ensuring access to a library of resources for weeks to come. Attend the 2022 event with peace of mind and enthusiasm to engage in productive meetings and discussions that can provide the perfect boost for the year to come.
Jackson Silvanik is the Managing Editor for Contracting Profits, and lives and works in Lexington, Kentucky. He joined Trade Press Media in 2021 and also edits and writes for Facility Cleaning Decisions, Sanitary Maintenance and CleanLink.com.