BSCAI Member News
5 Tips For Employee Motivation
---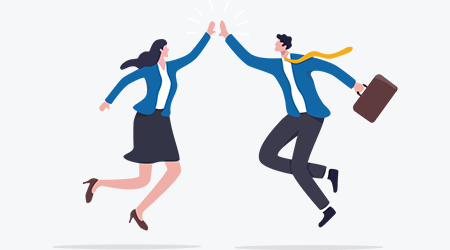 Contributed by BSCAI
As hybrid/remote work becomes a mainstay in our industry, employers are looking for new and improved ways to keep their staffers motivated and performing at a high level. Miami-based Harvard Services Group Inc. owner and CEO Nathalie Doobin has been on the front lines of this ongoing challenge for some time now.
Her company has been a leading national janitorial services provider for nearly a decade. Prior to becoming an entrepreneur in 2012, she spent her career leading teams, building brands, and driving innovation for various Fortune 500 companies.
"After spending 17 wonderful years in the corporate world," she recalls, "I was ready for a new challenge. As they say, timing is everything. When I was presented with the opportunity to own my business in the janitorial industry, I soon understood that I could thrive on my own and become a valuable strategic business partner to many of the larger organizations, especially with my company being certified as 'women-owned' by the Women's Business Enterprise National Council (WBENC)."
Today, Harvard Services Group is considered a large company in the industry, and Doobin is able to provide employment to thousands of people. From this vantage point, she believes that hybrid/remote work is here to stay and will be a mainstay well into the future. To this end, she offers five tips for keeping employees motivated as this paradigm shift continues.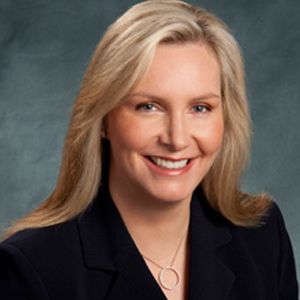 Nathalie Doobin
1. Companies should figure out which of the new work models is best for their organizations.
"Companies that rely on collaboration and impromptu meetings will tend to be in the office more and, therefore, may rely on an office-centric hybrid model, especially for employees that need mentoring and coaching," says Doobin. "For the janitorial industry and any building services industry, physical presence is important to our clients. Some of our work relies on occupancy and usage of facilities. Therefore, the more the spaces are used and occupied, the more our services are in demand."
She adds that while she believes "the hybrid/remote work trend is both permanent and positive, our intent is for as many office-based colleagues as possible to return to working in offices to facilitate collaboration."
2. Maintain a high level of connection with employees.
Doobin emphasizes that it can be a challenge to connect with staff who have been operating outside of the office for prolonged periods of time.
"After more than 18 months out of the office, it can be difficult to continue to motivate everyone through virtual meetings — known as Zoom fatigue — as the cognitive load is much higher in these video chats," says Doobin. "Stanford's Virtual Human Interaction Lab suggests reconfiguring these meetings on the screen. Instead of viewing meetings using the full-screen option, reduce the size of the window relative to the monitor, which will minimize face size. They also recommend allowing employees the option to use the 'hide-self' button for an audio-only break, and suggest employees take the time to position the camera to create distance and flexibility."
3. Have vaccinated teams get together in small groups in a non-office setting, where possible.
According to Doobin, encouraging safe gatherings can help boost motivation and performance among the staff, as well as open channels of communication.
"Managers must increase the time they spend communicating with subordinates and across teams," she adds. "It is important to keep the cross-functional teams in the communication channels."
4. Take different approaches with different workers when incentivizing them.
Not every staff member is going to respond to the same incentives. It's important to understand what drives different employees and tailor the messaging accordingly.
"Pandemic or not, it is basic management practice to understand how different employees are motivated and what incentivizes each to execute on company goals and objectives," says Doobin. "At Harvard, we are cognizant of our different employee audiences and challenge ourselves to be able to speak to specific employee segments in a way that drives focus and execution."
5. Take great care when creating new employee perks, programs, and processes.
"Harvard's Human Resources team has an operating principle that calls for rigorous assessment of downstream unintended consequences when creating new programs and processes," says Doobin. "One Key Performance Indicator (KPI) or perk could drive unexpected behavior in another area."
For example, she points out that current challenges in the labor markets are driving many employers to leverage pay as a motivator to stay on board. She references a recent study that reported nearly 1-in-3 U.S. workers under the age of 40 have thought about changing their occupation or field of work since the pandemic began.
"Wages and salaries are rising at the highest rate in decades," Doobin says. "To remain competitive in this market, we have used referral bonuses, stay bonuses, signing bonuses, and perfect attendance bonuses depending on the position. The success of each incentive has varied by market and sometimes between buildings in the same market."
As a decision-maker and top executive, Doobin has had her fair share of challenges in managing a changing workforce during the pandemic era. In fact, she sites her most significant challenge as finding and retaining qualified candidates for open frontline positions.
"Finding and retaining workers has been a big challenge, and as one of the founders of the ISSA Hygieia Network, whose mission is to provide mentorship for women in the jan/san industry, I am deeply affected by how this pandemic has affected women in the workplace specifically," says Doobin. "A global McKinsey Study, entitled COVID-19 and Gender Equality: Countering the Regressive Effects, shares that women make up 39 percent of global employment, but they account for 54 percent of overall job losses. According to the study, as COVID-19 continues to affect lives and livelihoods around the world, we can already see that the pandemic and its economic fallout are having a regressive effect on gender equality as women's jobs are 1.8 times more vulnerable to this crisis than men's jobs. One reason for this greater effect on women is that the virus is significantly increasing the burden of unpaid care, which is disproportionately carried by women."
To help others grow and thrive in this industry, Doobin donates her time to various mentorship programs. It's one way she can give back and motivate others to succeed.
Doobin was fortunate and had her fair share of mentors early on. In fact, their past counsel still inspires her today. One in particular told her that treating people fairly, with dignity and respect, is good business — perhaps the best business.
"I have learned that people want to grow, develop, contribute to the team and add value to the company," she says. "It is important that those of us in leadership positions provide honest and constructive feedback, create the opportunities for people to contribute, and show appreciation for those contributions."
Doobin concludes, "Having said that, the pandemic has changed everything in day-to-day American life. We, therefore, need to pay more attention than we have in the past to employee burn-out, childcare and elder care issues, etc. Creating effective, two-way communication channels with our employees is critical [moving forward]."