Light at the End of the Tunnel
2022 BSC Market Report Shows Promising Industry Trends
---
BY James DeGraff, Associate Editor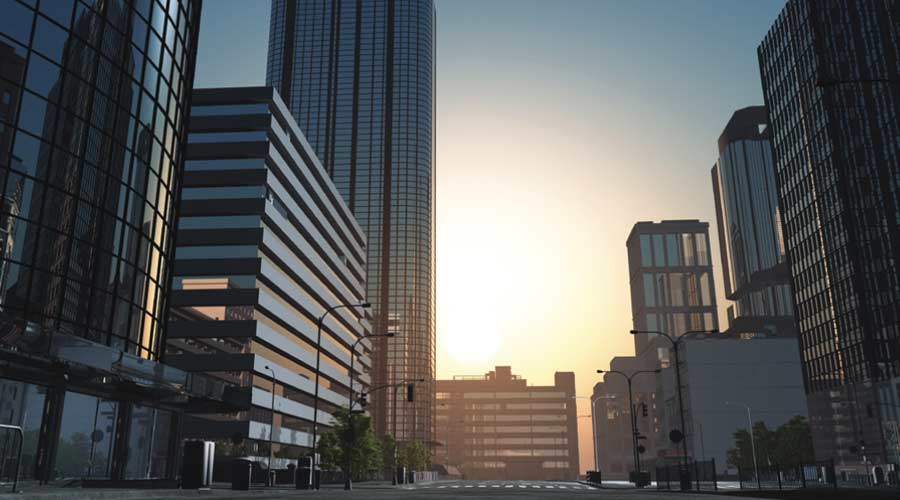 Every year, Contracting Profits and Building Service Contractors Association International (BSCAI) reach out to building service contractors across the United States to analyze employment trends, market share, service offerings and the overall outlook of their business. These results are available in the "2022 Report on the Building Service Contractor Market."
The past 12 months have been anything but predictable for the commercial cleaning industry. The distribution of vaccines in 2021 paved the way for a quasi-return to normalcy in many regards, followed by a brutal winter defined by the Omicron variant, and then a subsequent simmering down of case rates. The rollercoaster of shifting mandates and recommendations lead to reshuffled reopening plans or event scheduling on a dime.
In spite of this, many BSCs persevered when it came to sales. Seventy-two percent of respondents indicated higher sales in 2021, closer to the benchmark of 76 percent during a more conventional 2019. In 2020, that figure was just 53 percent. In line with sales trends, profits for many of these BSCs showed positive growth as well. Compared to just 57 percent of respondents indicating increased profits in 2020 over 2019, 70 percent of BSCs in this year's study indicated higher profits from 2020 to 2021.
One sector that has shown impressive growth over the past year includes restaurants/clubs, with 42 percent of respondents indicating a strong presence in the market (up 13 percentage points from the 2021 study). While just 21 percent of BSCs in the study indicated a strong market presence in the transportation sector (fewest among all 10 categories), 82 percent of those same respondents indicated transportation as a target for growth (highest among the 10 categories). These statistics indicate that many BSCs are optimistic about the future — even if their current presence in certain sectors has room for improvement.
That optimism includes the continued interest in trends that gained traction over the last two years. For example, the adoption of electrostatic sprayers and UV technology now look established as staples of many BSC services. While fewer respondents increased UV or electrostatic this year (31 percent compared to 56 percent in 2021), more respondents indicated their usage of those technologies remained level year over year (51 percent in 2022, compared to 40 percent last year). That leaves just 19 percent of BSCs that reduced their use of these tools over the last 12 months.
A similar trend was revealed for overall cleaning frequencies. A remarkable 98 percent of BSCs reported that their frequencies have either increased (40 percent) or stayed the same (58 percent) since 2021. This indicates that while facilities may not be as restricted as they were in 2020, very few are taking their foot off the gas when it comes to a new, elevated standard of cleanliness.
Click here to access the full results of this "2022 Report on the Building Service Contractor Market."