Bouncing Back
2021 Building Service Contractor Market Report
---
BY James DeGraff, Associate Editor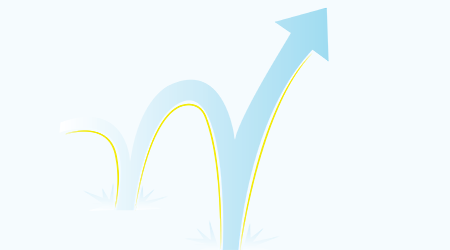 Each year, Contracting Profits and Building Service Contractors Association International (BSCAI) reach out to building service contractors across the United States to gauge service offerings, employment trends, market share and the overall outlook of their business. These results are available in the "2021 Report On The Building Service Contractor Market."
As it turns out, BSCs managed to hold their own in a year riddled with supply chain backups, facility shutdowns and widespread paranoia all around. While down from the 76 percent of contractors who reported sales growth from 2019, a still-respectable 53 percent reported sales growth in 2020. Now as vaccinations become widely distributed and a return to normalcy is already underway, over three-quarters of respondents expect an increase in sales for 2021.
As to be expected, the number of contractors who experienced profit increases in 2020 was similar to sales, at 57 percent; down 16 percentage points from 2019. Those who remained profitable or showed improvement were likely the quickest to pivot for pandemic needs. They embraced new demands for disinfection jobs, virtual client interactions and recruitment, and doubled as consultants on best practices for safety and product selection. Regardless of the circumstances, optimism for increased profits in 2021 is on the horizon for 72 percent of respondents.
Looking ahead, contractors were nearly split on whether overall cleaning frequencies would increase or stay the same (47 and 46 percent, respectively), with the remaining 7 percent expecting a decrease after the pandemic highs. Comparatively, there was more agreement on specific tasks being done more often. Most notably, 73 percent of contractors anticipate the continued rise of surface and touchpoint disinfection.