ashkinongreen
Going Green: A Step-By-Step Approach
---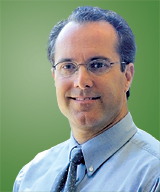 By Stephen Ashkin
Stephen Ashkin is president of The Ashkin Group, a nationally renowned consulting firm helping both contractors and building owners "green" the cleaning process.

If I have heard it once now, I've heard it a hundred times, that green cleaning is confusing. Maybe it is confusing to some, but it need not be. The following are some steps you can take to successfully implement your green cleaning program.

1. Develop your business strategy.
It is important to decide up front if your green cleaning program will be just one of a variety of service offerings or if it will be the sole focus of your business. This decision will affect the pace at which you will need to get your program up and running, as well as the conversion of existing accounts.

2. Pick a "roadmap.
" Don't waste time reinventing the wheel. Instead, concentrate on implementing the program and growing sales and profits. My recommendation is to follow the green cleaning requirements found in the U.S. Green Building Council's Leadership in Energy and Environmental Design for Existing Buildings (LEED-EB) rating system. Just keep in mind that it currently is going through a revision. So if you are just getting started, follow the newest version to keep you on track.

3. Audit your products.
Using the specifications found in LEED-EB, determine any necessary changes to your chemicals, dispensers, equipment, paper, microfiber tools and other products. Once you determine the needed changes, develop a strategy to phase out existing products and acquire new ones.

4. Reconsider your processes.
Once you have identified your new products, you may need to or want to modify your cleaning processes. Remember, green cleaning is much more than using recycled toilet paper and other "green" products. Your processes must focus on effective cleaning that protects occupant health while reducing environmental impacts.

5. Review your marketing and sales materials.
Now that you have your products and processes in place, review your marketing and sales materials. Make sure that your claims are accurate. For example, if you claim that you will help your clients get LEED certified, then you have to be prepared to help them with everything including energy efficiency, site management, material purchasing, etc. If you're only going to help them with the green cleaning credits, then make sure that is what you say.

6. Become a green company.
Green is accelerating quickly in the marketplace and while some simple changes to your products and processes may be good enough to get you started, it won't keep you in the game for long. As soon as your competitors are doing the same basic things, building owners will start asking for more. And already we're seeing green companies preferring green products and services from other green companies. Anticipating this, build into your organization a continual improvement process and look at how you can become a model green company in everything you do.

Disclaimer: Please note that Facebook comments are posted through Facebook and cannot be approved, edited or declined by CleanLink.com. The opinions expressed in Facebook comments do not necessarily reflect those of CleanLink.com or its staff. To find out more about Facebook commenting please read the Conversation Guidelines.