Green Guide
Steam Vapor Cleaning: It's Just Water!
---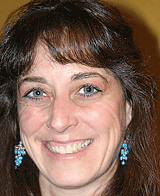 In my last column, I wrote about enzymes, an emerging technology for the cleaning industry that greatly enhances performance, while being biodegradable. Another technology, steam vapor cleaning, also provides great benefits.

Using steam vapor, cleaning professionals can disinfect quickly, without chemicals. It eliminates residue on surfaces of all types, while it kills mold, mildew, fungus, viruses and bacteria. The ability to reduce chemical use also has a positive impact on indoor air quality.

One such steam-vapor system has been on the market for about a year. It's a thermally-activated process that employs nanotechnology, enabling disinfection in seven seconds. The process works by removing ionic minerals in the water in the unit (the minerals are commonly found in municipal tap water), converting them to millions of "nano crystals." When energized by heat, the crystals destroy bacteria, molds and pathogenic germs by disrupting their cell membranes. When damaged by hot steam vapor, germs are quickly destroyed, resulting in an almost sterile surface.

The fact that you can achieve this using tap water frees you from concerns related to chemical safety or regulatory restrictions. With training, labor costs are equal to or less than conventional methods, and results last longer because no chemical residue remains on the surface.

Another technology is a dry-steam vapor sanitation system. It generates high temperature "dry" steam vapor with only 5 percent or 6 percent water, which can be used to clean a wide range of surfaces from walls and carpets to hardwood and granite, from fiberglass to chrome. It's also very effective at killing dust mites and facilitating removal of their feces, a common allergy trigger.

A case in point is the University of Medicine and Dentistry of New Jersey, the largest institution of its kind in the United States. With several campuses and a 500-bed hospital — more than 5.8 million square feet of space — cleaning is obviously a major task. Portions of the hospital are more than 30 years old, and cleaning some of the older surfaces and areas can be challenging.

They use another steam vapor product, which has a non-pressurized, non-heated water reservoir. Water can be added to the unit at any time to feed the stainless steel boiler. There are no pressure caps or reset buttons to worry about. Cold water can be heated to 298 degrees in six minutes, and yet it cools quickly when it's discharged from the machine.

There are several choices now in steam-vapor cleaning, all of which can make cleaning quick and easy. It does this without the use of harmful, expensive chemicals, reducing costs while greatly improving indoor air quality and the health of people who live and work there.

Disclaimer: Please note that Facebook comments are posted through Facebook and cannot be approved, edited or declined by CleanLink.com. The opinions expressed in Facebook comments do not necessarily reflect those of CleanLink.com or its staff. To find out more about Facebook commenting please read the Conversation Guidelines.