Royal Corp.'s Quick Customer Service
Loading the player ...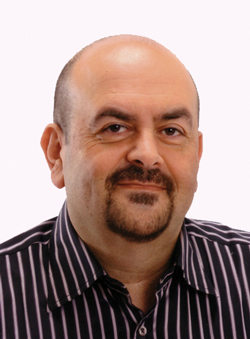 George Abiaad,
president, Royal Corp.
Santa Fe Springs, Calif.-based Royal Corp. is a national jan/san distributor with branches in California, Wisconsin and Tennessee.
The company's grassroots approach to growth has been fueled by its customer relationships and unparalleled service strategy. As clients have expanded operations, Royal Corp. has grown right along with them.
Customers want to do business with Royal Corp. because of its customer service. If there is ever a problem or emergency, customers know that Royal Corp. will handle it professionally and quickly.
In this podcast, Royal Corp. President George Abiaad explains how technology and employee attitude create exceptional and fast customer service.
Photos of Kobe Bryant courtesy of
Domenic Gareri
/
Shutterstock.com
Photo of Aaron Rodgers courtesy of
Mark Herreid
/
Shutterstock.com
posted on 7/31/2012