Role of Vacuums in a Green Cleaning Program courtesy of ProTeam
Click here for more information from ProTeam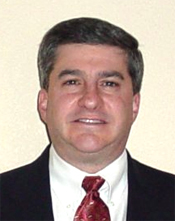 Rich Steinberg
Vice President of Sales for ProTeam, The Vacuum Company
Role of Vacuums in a Green Cleaning Program courtesy of ProTeam
Many of you are either considering, or are in the process of implementing, a Green Cleaning program – not only as a service to your customers but as a healthy benefit for your employees. With such a focus on chemical and recycling programs, it's easy to not realize that vacuuming products and systems have a significant effect on the cleaning worker and building occupants health.
With so much talk about green cleaning, it's still not easy to determine which powered cleaning equipment is right. Are there standards to go by?
• LEED-EB states that vacuums need to be CRI certified, operate at sound levels 70dB or less, and have user-friendly ergonomic designs. All ProTeam vacuums meet these requirements.
• CRI ratings are based on three criteria: soil removal, dust containment and carpet fiber retention.
Indoor air quality is a big part of "greening" a building, but HVAC systems can only remove so much dirt from the air. How can vacuums both harm and improve IAQ?
• Harmful:
• Poor quality vacuums don't capture as much as others. They may have a powerful motor, but without a good filtration system small particles will escape the machine and get spewed into the air where it can hover in the breathing zone for up to 10 hours.
• A similar situation occurs in regard to vacuums with rotary brushes or beater bars, with which these bars and brushes that are meant to unseat particles from the carpet fibers, are not all captured, causing the same effect that poor filters are responsible for.
• If vacuums are poorly maintained, results will suffer. We have all seen our storage closets filled with broken down vacuums awaiting replacement parts, or worse, awaiting a trip to the city dump. Regular and documented servicing is critical to keeping machines up and running for a long time. Emptying and changing filters is very important to preserving the life of the motor and for maintaining optimal performance.
• Improve:
• Great filtration – ProTeam vacuums have four levels for 99.9% of particles 1 micron and larger.
• HEPA models go a step further, capturing 99.97% of particles .3 micron and larger.
• Powerful motor that generates enough suction.
• Backpack vacuums are versatile, nimble and easy to use, enabling operators to capture more dirt – not only on floors but on surfaces such as shelving, window treatments and industrial equipment.
What do ergonomics have to do with green cleaning?
• The founder of ProTeam worked in the cleaning industry for years and in the end, wanted a better way to clean. He realized uprights were heavy and required repetitive, unnatural motions to operate. A goal of comfort, ease of use and versatility led to the complete line of backpack vacuums.
• Lightweight backpack vacuums have fully adjustable shoulder straps and a waist belt that, when worn properly, is very comfortable for people of all sizes.
• Proper use of a backpack vacuum employs a very natural side-to-side motion at the hips, with arms held along the body in a neutral position. Muscle fatigue and aches are reduced.
• Easy-to-access tools attached on the waist belt for quick adjustments when doing detail work. An adjustable wand attachment is available to accommodate operators of different heights.
Being green often means being more efficient. Do vacuum cleaners help with productivity?
• Labor savings as operators can clean more than twice as much area per shift with a backpack than an upright.
• Previously mentioned good ergonomics are easier on the body, less sick days or workers comp claims.
• Some BSCs have been able to pay employees more because they get more done, helping with employee retention and fewer hours spent training new employees.
Can vacuum cleaners be sustainable?
• ProTeam backpack vacuums have fewer moving parts than an upright. They have very durable molded bodies. One customer reported that their Super CoachVac has lasted five years and is still going strong, while his disposable single motor uprights would last an average of 6 months before breaking or needing costly repairs.
• Training operators on how to maintain and properly use their vacuums so they last is a key part of keeping them running so they don't end up in landfills.
• Molded plastic body parts are completely recyclable.
• Intercept micro filters are treated with organic microbial agents, not harsh chemicals.
• ProTeam vacuums are easy to repair and upgrade.
posted on 8/26/2008