''Preparing for Winter Weather''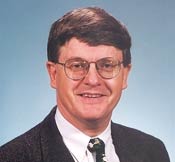 Alan Bigger, president of APPA and director of facilities at Earlham College, Richmond, Ind.
Regardless of the season, both facility managers and custodial supervisors need to be prepared for seasonal changes that will impact their overall mission. Outline the needs of your facility and overcome winter weather challenges before the storm comes.
posted on 10/15/2007