Cleaning: Odor Control
Cleaning: Soap & Dispensers
---
Responding To Requests For A Reduced Cleaning Contract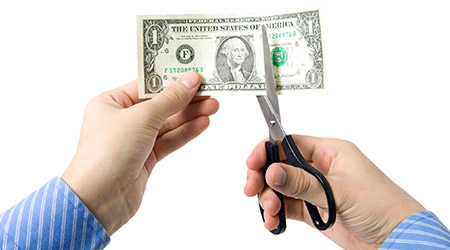 In a past article, we discussed a building that has some serious management and performance issues. We noted that the new management team was not satisfied with the level of cleaning being provided; especially since they had recently accepted a 5 percent annual increase built into the old contract.

We can assume that all or most of the performance issues have been corrected with a stable supervisor and a reorganization of the day to day operations. Although we lost a few workers who had become addicted to the overtime that they were not earning, our current challenge is to respond to the new management team's demand for a 20 percent reduction in a major modification of the existing contract.

They are expecting the level of service described in the specifications, which has eroded over time. This includes "real" quality control inspections jointly conducted with a member of their team on a regular basis.

We had already mentioned that the contract was bid at 3,500 square feet per hour and the new management team considers that productivity to be slow when compared to industry standards of 5,000 square feet per hour for similar buildings in the area.

Your company is looking at everything related to this contract since it is a major source of income and is considered a prestige account. They have assigned a Project Manager to take on the goal of establishing a working relationship with the new management team and find ways of salvaging this opportunity. They are aware that the new management team is taking other proposals but have promised favorable consideration if your company can meet or exceed the 20 percent reduction.

If you were the Project Manager, what would you do first, second, third, etc?

Your comments and feedback are always appreciated. I hope to hear from you soon. Until then, keep it clean…

Mickey Crowe has been involved in the industry for over 35 years. He is a trainer, speaker and consultant. You can reach Mickey at 678-314-2171 or CTCG50@comcast.net.
TIPS SELECTED FOR YOU
---