Immigration I-9 Form Has Been Revised Again
---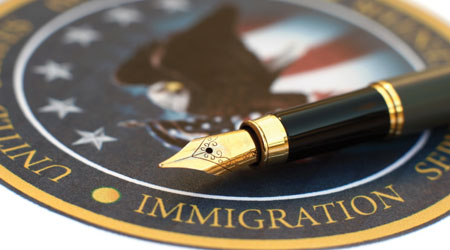 Although the United States Citizenship and Immigration Services (USCIS) released a new I-9 form less than a year ago, the agency has already revised it. The latest form can be found at www.uscis.gov/i-9.

The I-9 form verifies an individual's eligibility to work in the United States. While the latest changes to the form are revisions to the List of Acceptable Documents (specifically List C) and not to the actual form itself, building service contractors still have to make sure they are using the latest version (revision date 7/17/17, noted in the bottom left corner of the form). While contractors don't have to use the newly updated form for existing employees, they risk penalties if they use the previous form for new hires and rehires going forward.

Employers have until September 18, 2017 to begin using the new form. However, we strongly recommend that companies begin using the new form as soon as possible and not risk missing the deadline. The penalties for using an outdated form are similar to those for completing the form incorrectly or not at all.

It bears mentioning that the Trump administration has been stepping up I-9 enforcement and increasing fines for violations.

As this is the second new I-9 released in less than a year, it is an excellent opportunity to audit the I-9s on your current employees to ensure you are properly complying with this important obligation.

For assistance in completing I-9s or auditing existing forms, please contact the Affinity HR Group at contact@affinityhrgroup.com or 877-660-6400.