ISSA INTERCLEAN Home
ISSA Executive Director Welcome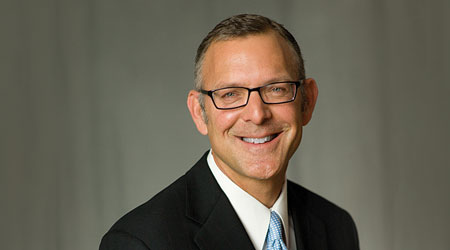 It's show time! Are you ready to unleash your untamed potential?
There's a reason the commercial and institutional cleaning industry interrupts its normal activities for several anticipated days each year. There's a reason more than 16,000 cleaning professionals have stormed the Windy City. There's a reason that between those congregating and commingling here there are hundreds of exhibitors ready to present their new high-tech gadgets and time-saving services to the industry elite.
That reason is, of course, ISSA/INTERCLEAN North America. And I want to personally welcome you to Chicago and this extraordinary experience.
This year's trade show and convention have been designed to help you and your business maximize your personal and professional potential.
For starters, the 2016 event offers the most robust educational and training lineup the show has ever seen. Here you will find more than 60 seminars and hands-on training workshops, including the University of Innovative Distribution Power Pack, a series of seminars designed exclusively for you. Topics include:
Best practice for B2B email campaigns;
How to use personality typing to keep your customers happy;
Selling to K-12 schools.
You'll find these seminars and many more taking place in the ISSA Education Theater, Booth 5262.
In addition to taking advantage of all the education this year's event has to offer, be sure to set aside ample time for the exhibit hall. There you'll discover groundbreaking products and game-changing innovations, from self-cleaning surfaces and robotics, to smart technology and web-based solutions. Don't forget to stop by the ISSA Innovation Showcase, Booth 4606. Here you can browse the latest industry innovations, plus cast your votes for your favorites in the ISSA Innovation Award Program.
You'll also want to make time on your agenda for the ISSA Keynote Addresses:
Former Navy SEAL Rob O'Neill, Wednesday, Oct. 26, 8 a.m.;
Comedian Dennis Miller, Thursday, Oct. 27, 8 a.m.;
Apple Co-founder Steve Wozniak, Friday, Oct. 28, 1 p.m.
In addition to the informal networking that happens organically throughout the show, there are also several organized networking opportunities including:
ISSA Hygieia Awards Ceremony, Wednesday, Oct. 26, 5 p.m. - 7 p.m., at the Hyatt Regency McCormick Place — This second annual awards ceremony will honor individuals and companies that have made an outstanding contribution to gender equality and inclusiveness within the global cleaning industry;
ISSA LinkedIn Reception, Thursday, Oct. 27, 4 p.m. - 5 p.m. — A popular networking opportunity held right on the trade show floor at the ISSA Resource Center, Booth 5269, offering free drinks and giveaways.
Finally, and perhaps most importantly, I encourage you to stop by the ISSA Resource Center, Booth 5269, to meet the ISSA staff and learn about the resources and tools available to you. You won't be disappointed.
I am truly pleased that you chose to attend the one show for facility solutions, the ideal place to expand your mind, build your connections and catapult your cleaning industry career.
Enjoy the show!

John Barrett
ISSA Executive Director
posted on 9/6/2016